Our Noise and Flight Path Monitoring System (NFPMS) collects noise and flight path data at Brisbane, Cairns, Canberra, Gold Coast, Sydney, Melbourne, Essendon, Adelaide and Perth airports. This system operates 24-hours-a-day, seven-days-a-week, collecting data from every aircraft operating to and from the airport. NFPMS uses monitors located within local communities and is the world's largest, most geographically-spread system of its type.
Noise monitoring is not undertaken to determine compliance with aircraft noise regulations—there are no Australian regulations which specify a maximum, allowed level of aircraft noise within the community. Rather it is undertaken to:
Provide accurate information on aircraft flight paths and noise to the community, external stakeholders (such as the Department of Infrastructure, Transport, Regional Development and Communications, and the Aircraft Noise Ombudsman), and for internal use by Airservices
To reduce uncertainty around aviation noise impacts on the community, while ensuring we provide safe and efficient air navigation services
To provide data to determine potential environmental (noise) impacts from existing and proposed new flight paths and noise abatement trials, including post-implementation reviews
To provide data to validate aircraft noise modelling results produced using specialist software for a range of purposes (including environmental impact assessment of proposed flight path changes)
To provide a framework to identify the acoustic impacts of current and historic aviation activity, and to guide decisions on proposed future changes to aircraft operations.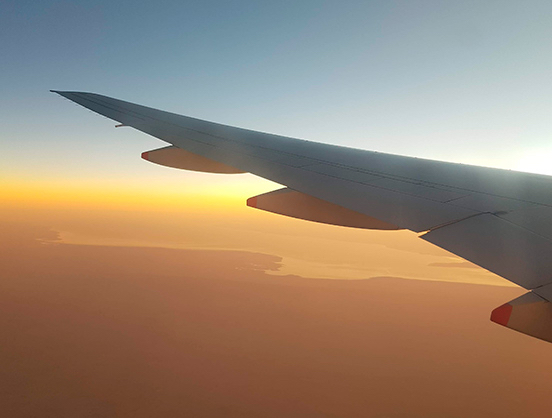 We produce online reports that include monitoring information from the NFPMS. These can be accessed through our airport pages.
We regularly review the noise monitoring networks and locations around major airports to ensure they meet current needs. Most private residences are unsuitable as locations for noise monitoring as there are a number of requirements that must be met to install a monitoring unit.
Short term noise monitoring reports
We manage a short-term noise monitoring program which is an important addition to the Noise and Flight Path Monitoring System (NFPMS). Short term noise monitors can be deployed for a limited period of time, typically three months. They allow data to be obtained from locations that do not require or where a long-term monitor cannot be installed.
The results can be used to:
detail noise impacts on communities
validate noise modelling
measure the impact of changes in procedures (for example, a flight path modification)
provide evidence to inform decisions on long term monitoring locations.
Noise monitoring network reviews
We use a combination of long term and short term noise monitors. Some long term monitors have been in place for more than 10 years. We review the noise monitoring networks around major airports to ensure that they meet current needs. These reviews can cover a range of factors, such as:
location in relation to flight paths and population
monitor reliability
security and access
licensing issues
configuration.
We consult with Community Aviation Consultation Groups on the terms of reference for these reviews and publish reports on them.