Our approach to PFAS management
We work closely with Commonwealth, State and Territory government health and environment regulators, policy agencies, airport owners and operators, and research institutions to manage the impacts of historical PFAS contaminants.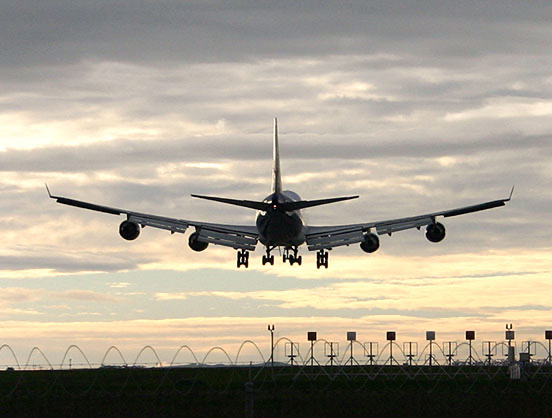 While it is still uncertain if there are any health impacts from exposure to PFAS, we have been proactive in moving away from PFAS-containing foams, conducting site testing and working with our staff to better under any potential exposure impacts from the historic use of these products.
We are managing PFAS by developing a better understanding of the issues through site investigations, implementing a research and development program, and continuing to work with relevant Commonwealth and State/Territory authorities to develop a nationally consistent framework and regulatory guidance for the ongoing management of PFAS across Australia.
We continue to implement a risk-based national program to better understand the extent and level of PFAS impacts resulting from the historic use of fire fighting foam at airports where we operate and enable us to determine next steps.
Aviation rescue fire fighting services are or have been provided by Airservices at 27 airports around Australia. Airservices has not used aqueous film forming foams, which contain PFAS, at five of those 27 locations (Ballina, Coffs Harbour, Gladstone, Newman, and Proserpine). Of the remaining 22 locations, two are joint user facilities where the Department of Defence has the lead in any investigations (Darwin and Townsville).
The final 20 locations are subject to investigation by Airservices:
Australian Capital Territory – Canberra
New South Wales – Sydney
Northern Territory – Alice Springs, Yulara
Queensland – Brisbane, Cairns, Gold Coast, Hamilton Island, Mackay, Rockhampton, Sunshine Coast
South Australia – Adelaide
Tasmania - Hobart, Launceston
Victoria – Avalon, Melbourne
Western Australia – Broome, Karratha, Perth, Port Hedland
The investigations include:
Preliminary Site Investigations (PSIs) to consider the impacts of historical firefighting foam use, focused on the detection of PFAS in the soil and groundwater.
Detailed Site Investigations (DSIs) to provide comprehensive information on the type, extent, and level of contamination, and if remedial action is required. Using a priority ranking based on the results of the PSIs, Tranche 1 DSIs are underway at seven airports, and procurement is currently being prepared for Tranche 2 DSIs at a further five airports.
Targeted Site Investigations (TSIs) are conducted to answer specific questions, fill data gaps, and to understand potential impacts in specific locations. These provide additional information for, and the ranking of, the DSIs. TSIs have been carried out at six airports, and are underway at a further six airports.
These investigations are being progressively published as they are completed.
Note: The following list of locations notes where ARFF services were not provided by Airservices prior to 2010 when AFFF was in use by Airservices: Essendon Airport (VIC), Moorabbin Airport (VIC), Parafield Airport (SA), Jandakot Airport (WA), Archerfield (QLD), Bundaberg (QLD), Eagle Farm (QLD), Mt Isa (QLD), Proserpine (QLD), Devonport (TAS), Wynyard (TAS), Bankstown (NSW), Tamworth (NSW) and Norfolk Island (NSW). Airservices was established in 1995 via the Air Services Act 1995. Responsibility for management of any potential legacy PFAS contamination from historic ARFF operations at these sites is a complex matter that is currently being considered by the Commonwealth.
The primary function of Aviation Rescue Fire Fighting Services (ARFFS) is to save lives and protect property at 27 of Australia's busiest airports. The services we provide must comply with Australian civil aviation regulations, which specify performance, training and operational requirements, including fire fighting foams.
We have not used a fire fighting foam containing PFAS—per- and poly-fluoroalkyl substances—since 2010 at any of our 25 civilian airport operations across Australia.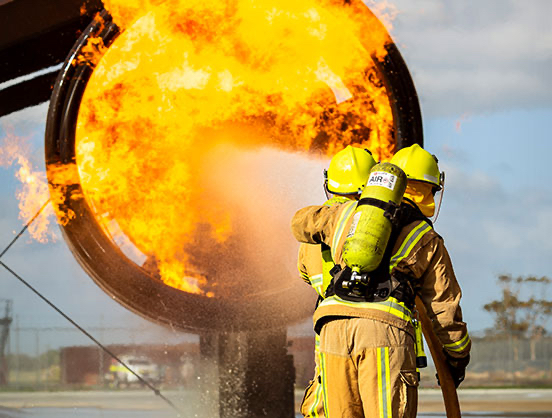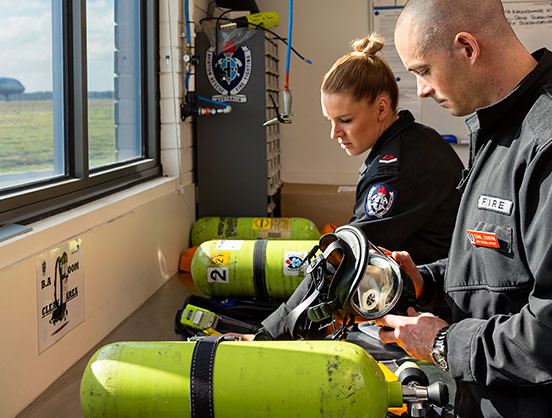 To better understand PFAS and develop practical, risk-based solutions to the challenges it presents, we have made significant investments in research and development with industry and university groups.
Our PFAS Research & Development program includes initiatives aimed at:
Gaining a better understanding of the behaviour of PFAS in the environment
Supporting initiatives to establish screening criteria for ecological, human health and waste management
Developing treatments to remove PFAS from impacted materials.
Our current initiatives are listed below.