Connecting people with their world safely
Airservices Australia is responsible for the safety of 11 per cent of the world's airspace. We are responsible for This includes the safe and efficient management of Australia's skies and the provision of aviation rescue fire fighting services at Australia's busiest airports. We work closely with our customers and industry to support the long-term growth of the aviation industry.
Working at Airservices Australia brings a variety of benefits. We operate in a critical sector of the aviation industry within a fast-paced and dynamic industry, guided by world-class technology.
In our industry, continual professional development and training opportunities are front and centre. This includes technical training, leadership development, and career progression pathways.
We offer competitive compensation and provision of salary packaging, including flexible work arrangements to attract and retain skilled professionals.
It's an exciting time with opportunities to learn and grow as we continue to enhance the efficiency, capacity, and safety of airspace operations.
We are committed to fostering a supportive environment for our people and their families. Centred on family care and wellbeing, we continue to broaden our leave and family policies, so we can provide a safe and compassionate environment for our people, one where they feel supported in their careers and life.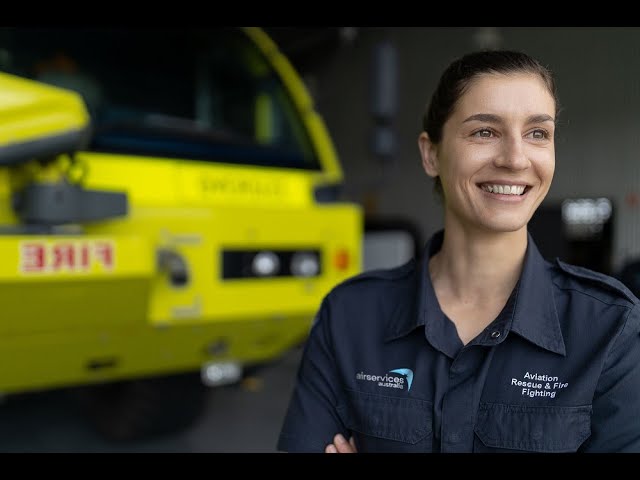 https://www.youtube.com/embed/AXBpAdERuC8
Jasmyn Hewett, ARFF Recruit
Meet Jasmyn Hewett, an Aviation Rescue Fire Fighting (ARFF) recruit in our Melbourne Training Academy. 
https://www.youtube.com/embed/e_w4ExJe0og
Sameer Khan, Technical Officer (Radio)
Meet Sameer Khan, a Technical Officer (Radio) based at Brisbane Airport.
https://www.youtube.com/embed/gtmXdGaucSs
Naomi McQueen, Air Traffic Controller
Meet Naomi McQueen, one of our Air Traffic Controllers in the Sunshine Coast tower.