Australia aviation network overview by month
International Air Transport Association (IATA) Review of Airservices Australia's Air Traffic Flow Management Delay Attribution Framework
Building on our efforts to increase transparency and foster industry understanding of the network performance, we recently engaged the International Air Transport Association (IATA) to review Airservices Air Traffic Flow Management (ATFM) reporting framework. The review identified continual improvement opportunities to align data, systems and business processes to international best practices, while acknowledging the overall effectiveness of the framework. Airservices has accepted all recommendations.
Air Traffic Management Network Performance Dashboard
This daily tally focuses on network performance at Sydney, Melbourne, Brisbane and Perth airports, part of the Ground Delay Program.
Sydney
Melbourne
Brisbane
Perth
Hours with GDP in place
10
19
0
14
Arrivals
459
353
334
285
Ground Delay (minutes)
Total
835
950
0
748
Airservices' attributed
67 ( 8% )
0 ( 0% )
0 ( 0% )
0 ( 0% )
Other attributed
768 ( 92% )
950 ( 100% )
0 ( 0% )
748 ( 100% )
GDP compliance
64%
65%
N/A
79%
   
Cancellations
Total
8 ( 1.7% )
13 ( 3.7% )
5 ( 1.5% )
2 ( 0.7% )
Airservices' attributed
1 ( 0.2% )
0 ( 0% )
0 ( 0% )
0 ( 0% )
Other attributed
7 ( 1.5% )
13 ( 3.7% )
5 ( 1.5% )
2 ( 0.7% )
Sydney
Melbourne
Brisbane
Perth
Hours with GDP in place
16
17
5
12
Arrivals
422
330
292
272
Ground Delay (minutes)
Total
1569
714
427
656
Airservices' attributed
0 ( 0% )
0 ( 0% )
427 ( 100% )
0 ( 0% )
Other attributed
1569 ( 100% )
714 ( 100% )
0 ( 0% )
656 ( 100% )
GDP compliance
66%
60%
67%
83%
   
Cancellations
Total
18 ( 4.3% )
10 ( 3.0% )
6 ( 2.1% )
4 ( 1.5% )
Airservices' attributed
0 ( 0% )
0 ( 0% )
3 ( 1.0% )
0 ( 0% )
Other attributed
18 ( 4.3% )
10 ( 3.0% )
3 ( 1.0% )
4 ( 1.5% )
Sydney
Melbourne
Brisbane
Perth
Hours with GDP in place
17
18
17
14
Arrivals
430
338
311
286
Ground Delay (minutes)
Total
1331
1178
1043
951
Airservices' attributed
0 ( 0% )
0 ( 0% )
102 ( 10% )
0 ( 0% )
Other attributed
1331 ( 100% )
1178 ( 100% )
941 ( 90% )
951 ( 100% )
GDP compliance
75%
70%
74%
81%
   
Cancellations
Total
7 ( 1.6% )
6 ( 1.8% )
4 ( 1.3% )
3 ( 1.0% )
Airservices' attributed
0 ( 0% )
0 ( 0% )
0 ( 0% )
0 ( 0% )
Other attributed
7 ( 1.6% )
6 ( 1.8% )
4 ( 1.3% )
3 ( 1.0% )
Sydney
Melbourne
Brisbane
Perth
Hours with GDP in place
8
17
7
6
Arrivals
460
336
310
233
Ground Delay (minutes)
Total
573
1405
492
325
Airservices' attributed
0 ( 0% )
0 ( 0% )
492 ( 100% )
0 ( 0% )
Other attributed
573 ( 100% )
1405 ( 100% )
0 ( 0% )
325 ( 100% )
GDP compliance
80%
74%
72%
74%
   
Cancellations
Total
2 ( 0.4% )
1 ( 0.3% )
7 ( 2.3% )
0 ( 0% )
Airservices' attributed
0 ( 0% )
0 ( 0% )
3 ( 1.0% )
0 ( 0% )
Other attributed
2 ( 0.4% )
1 ( 0.3% )
4 ( 1.3% )
0 ( 0% )
Sydney
Melbourne
Brisbane
Perth
Hours with GDP in place
0
8
0
0
Arrivals
397
306
244
108
Ground Delay (minutes)
Total
0
176
0
0
Airservices' attributed
0 ( 0% )
0 ( 0% )
0 ( 0% )
0 ( 0% )
Other attributed
0 ( 0% )
176 ( 100% )
0 ( 0% )
0 ( 0% )
GDP compliance
N/A
74%
N/A
N/A
   
Cancellations
Total
2 ( 0.5% )
0 ( 0% )
2 ( 0.8% )
3 ( 2.8% )
Airservices' attributed
0 ( 0% )
0 ( 0% )
0 ( 0% )
0 ( 0% )
Other attributed
2 ( 0.5% )
0 ( 0% )
2 ( 0.8% )
3 ( 2.8% )
Sydney
Melbourne
Brisbane
Perth
Hours with GDP in place
17
1
0
0
Arrivals
366
282
215
105
Ground Delay (minutes)
Total
1048
15
0
0
Airservices' attributed
823 ( 79% )
0 ( 0% )
0 ( 0% )
0 ( 0% )
Other attributed
225 ( 21% )
15 ( 100% )
0 ( 0% )
0 ( 0% )
GDP compliance
80%
33%
N/A
N/A
   
Cancellations
Total
2 ( 0.5% )
4 ( 1.4% )
1 ( 0.5% )
0 ( 0% )
Airservices' attributed
2 ( 0.5% )
0 ( 0% )
0 ( 0% )
0 ( 0% )
Other attributed
0 ( 0% )
4 ( 1.4% )
1 ( 0.5% )
0 ( 0% )
Sydney
Melbourne
Brisbane
Perth
Hours with GDP in place
16
10
0
0
Arrivals
426
317
289
186
Ground Delay (minutes)
Total
839
390
0
0
Airservices' attributed
135 ( 16% )
0 ( 0% )
0 ( 0% )
0 ( 0% )
Other attributed
704 ( 84% )
390 ( 100% )
0 ( 0% )
0 ( 0% )
GDP compliance
73%
54%
N/A
N/A
   
Cancellations
Total
7 ( 1.6% )
5 ( 1.6% )
5 ( 1.7% )
5 ( 2.7% )
Airservices' attributed
0 ( 0% )
0 ( 0% )
0 ( 0% )
0 ( 0% )
Other attributed
7 ( 1.6% )
5 ( 1.6% )
5 ( 1.7% )
5 ( 2.7% )
Network performance by month
Network performance in major aerodomes
Week starting 20 November 2023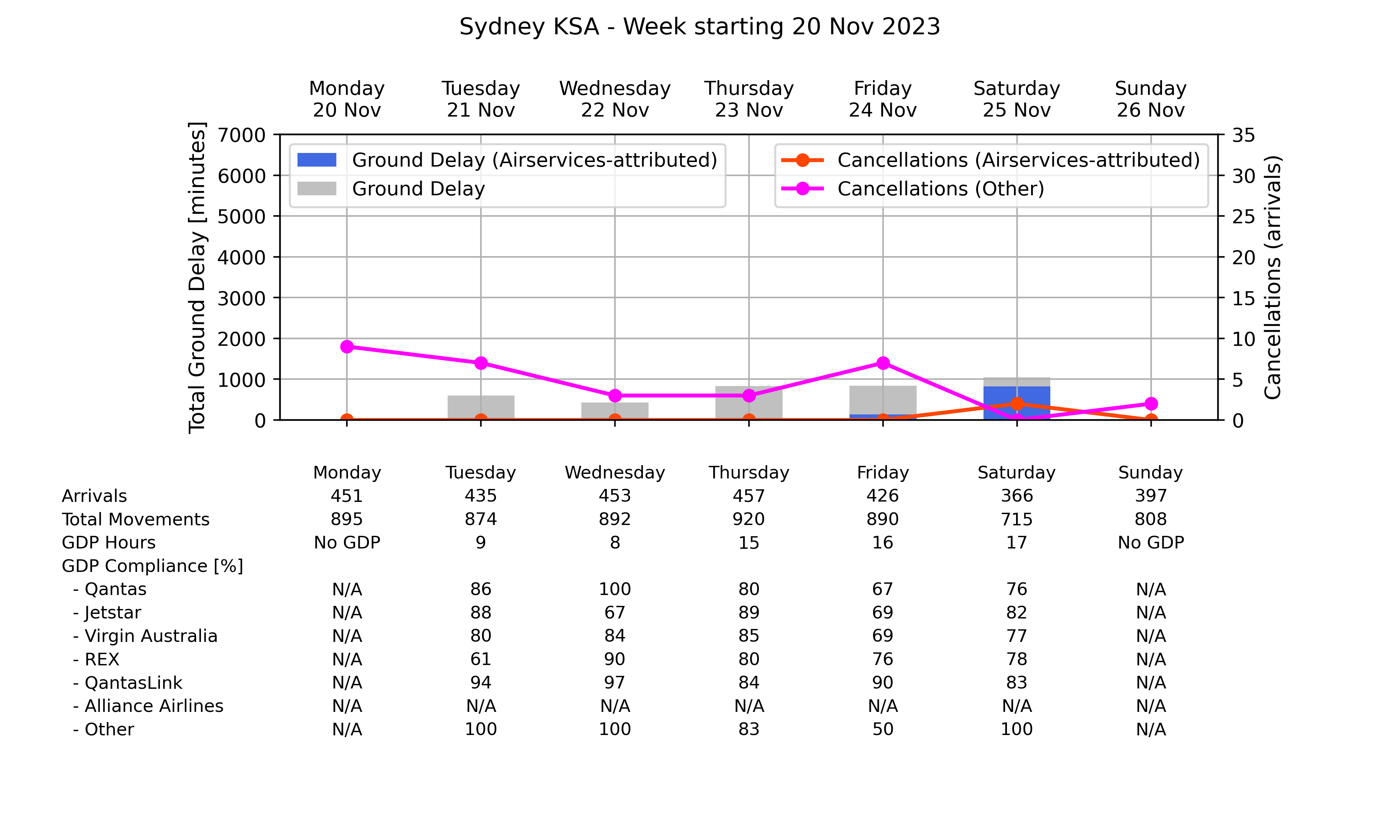 Week starting 13 November 2023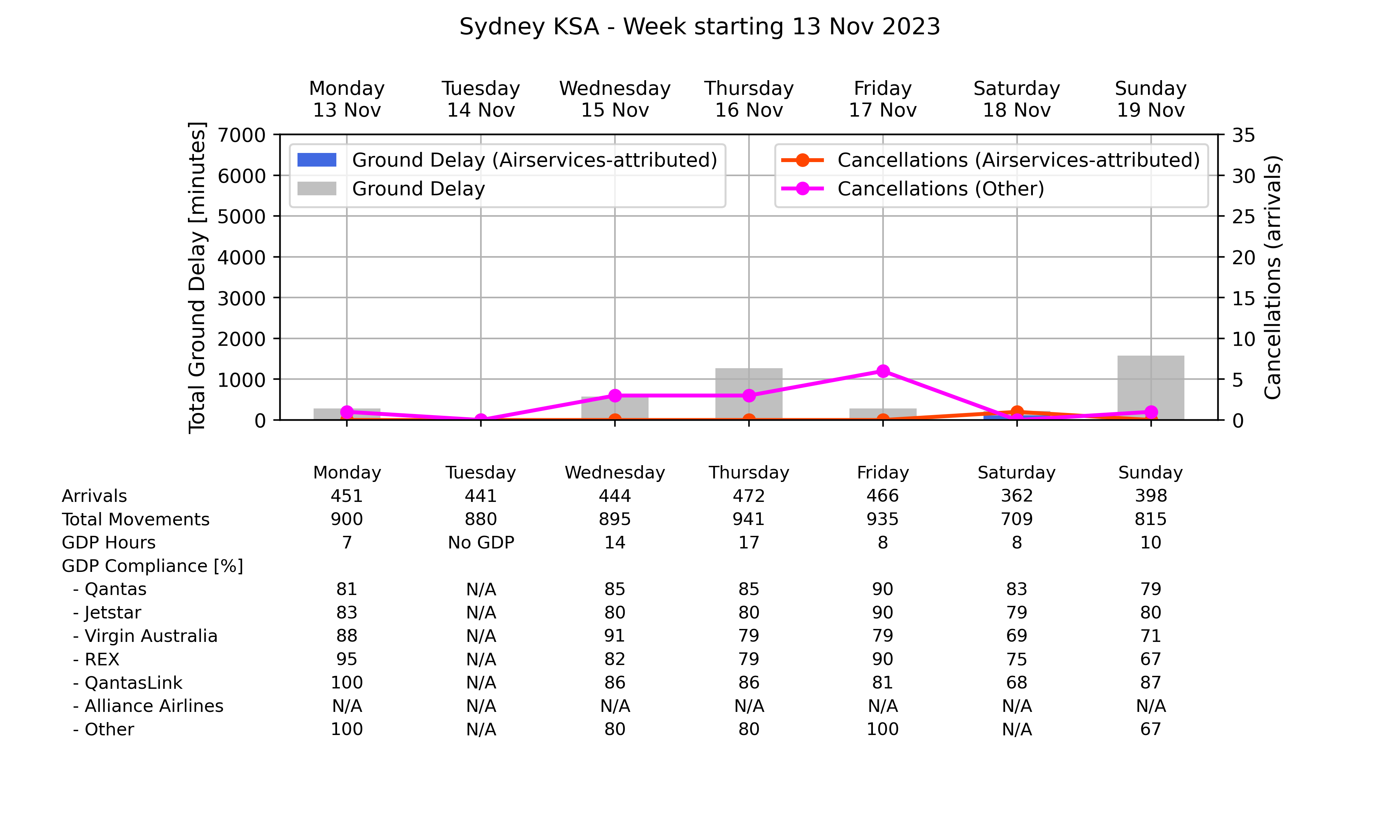 Week starting 06 November 2023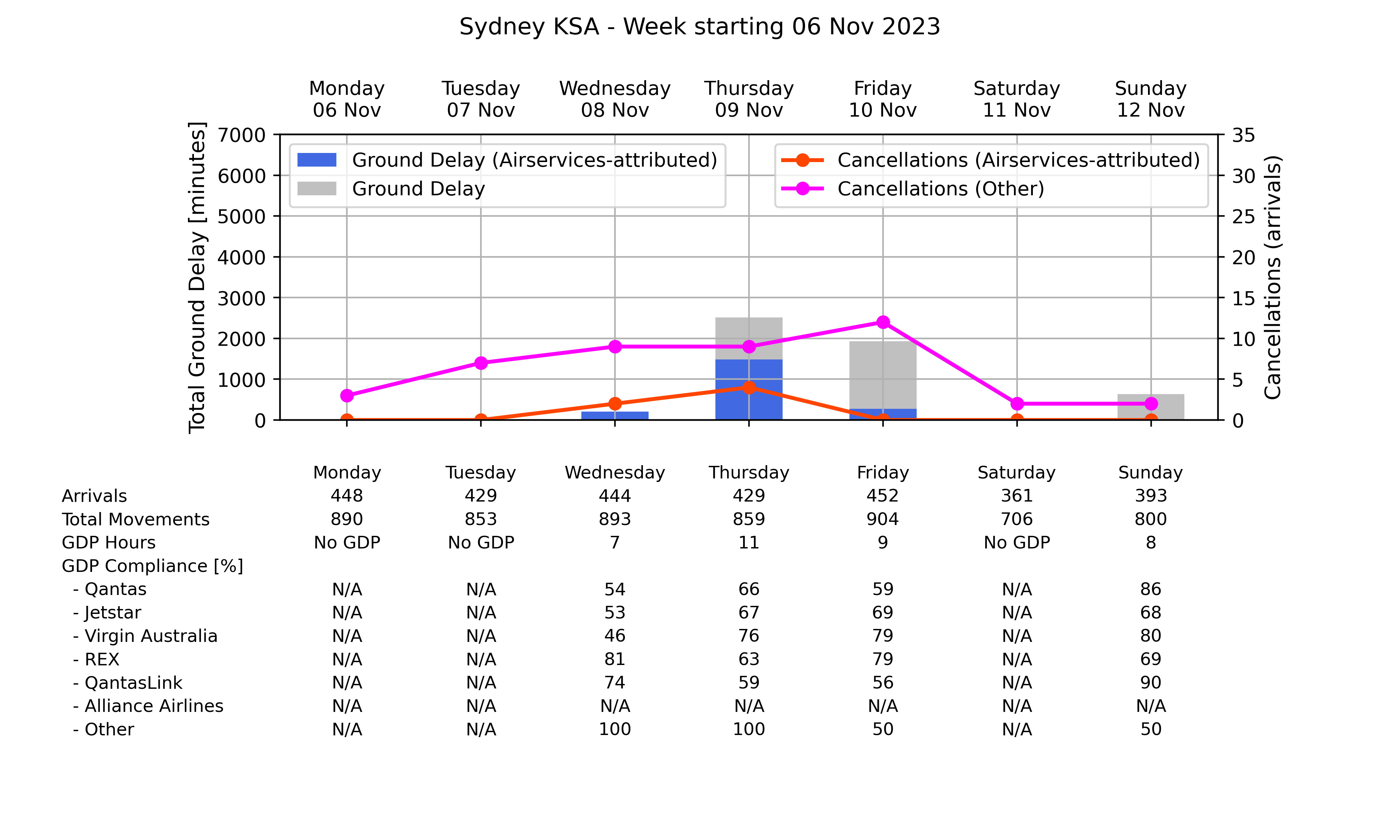 Week starting 30 October 2023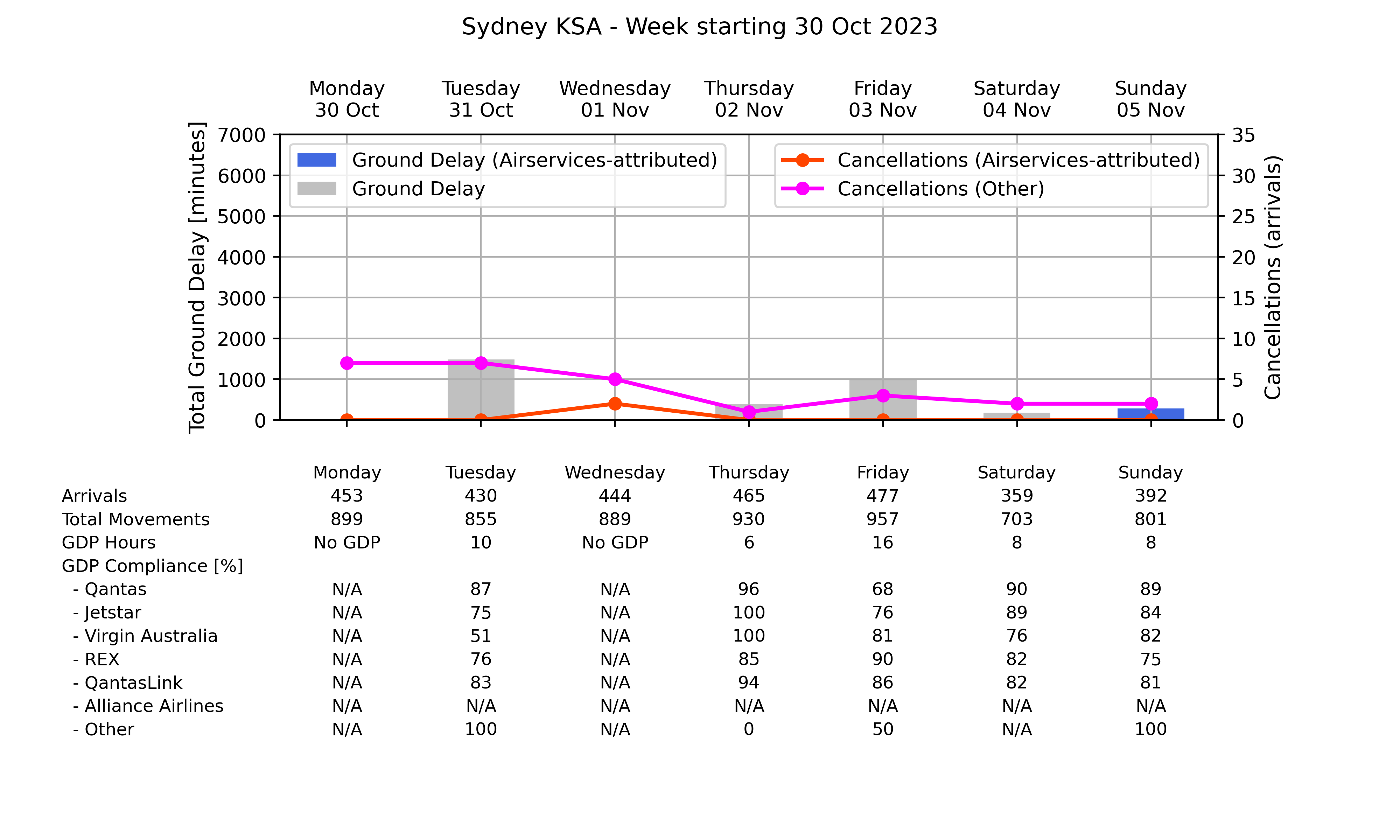 Week starting 23 October 2023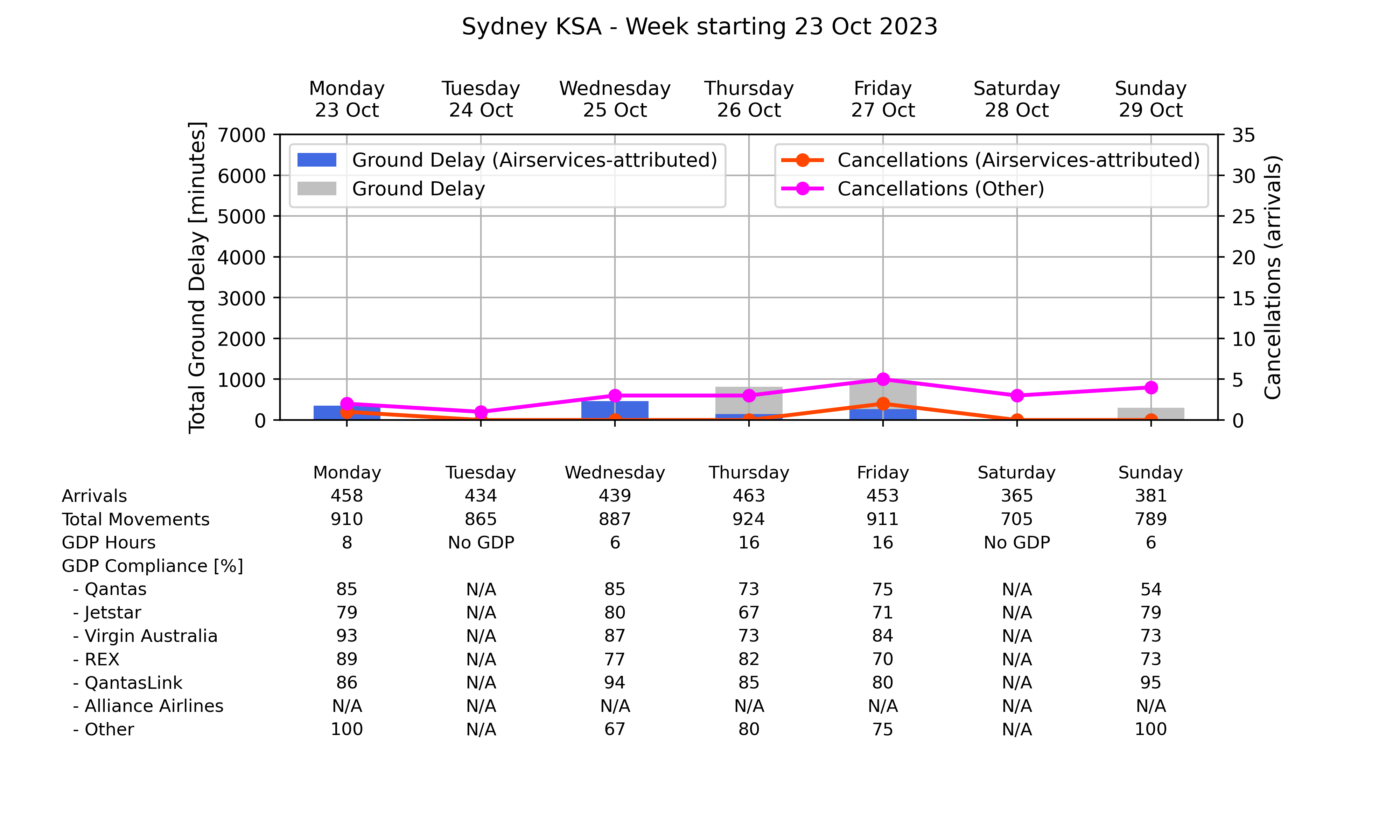 Week starting 16 October 2023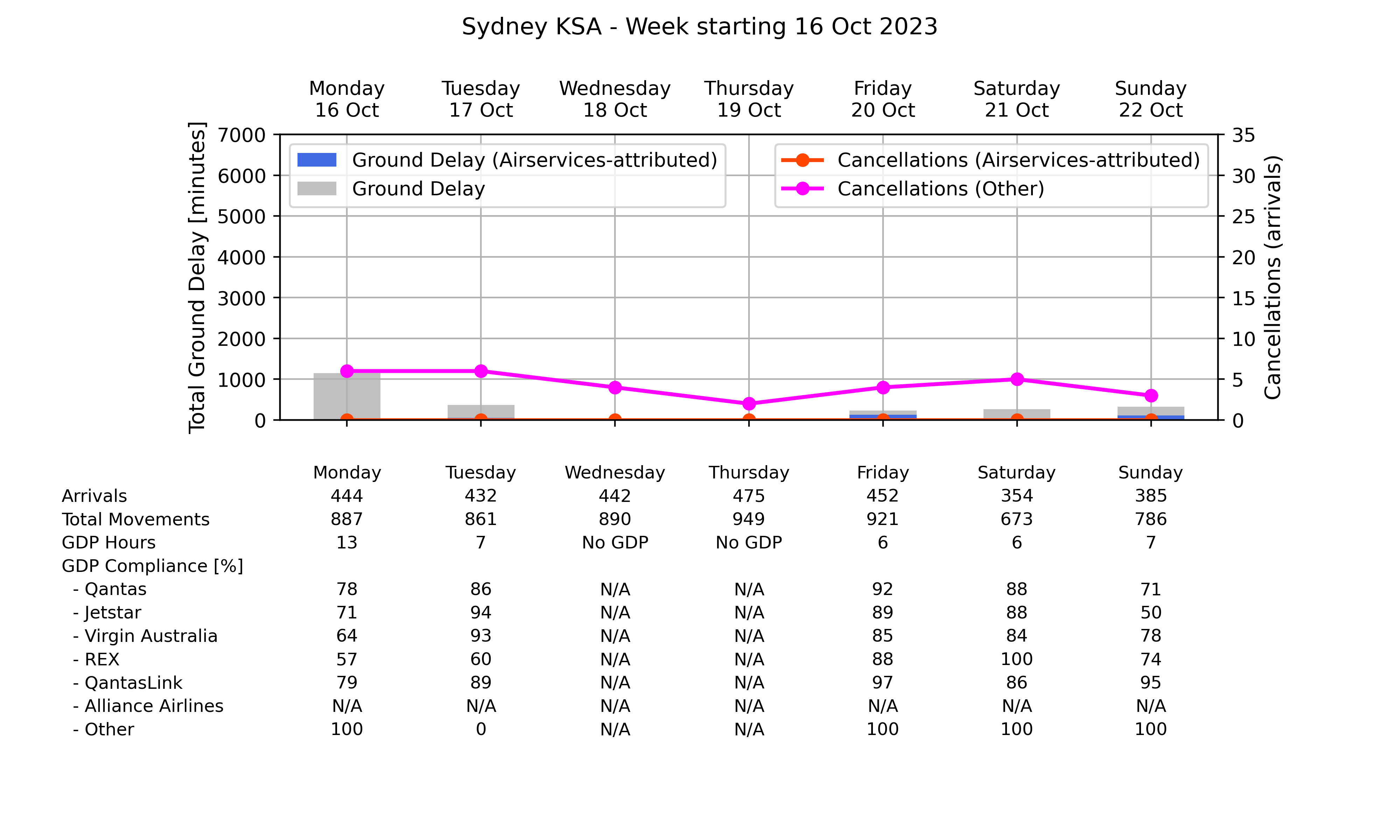 Week starting 09 October 2023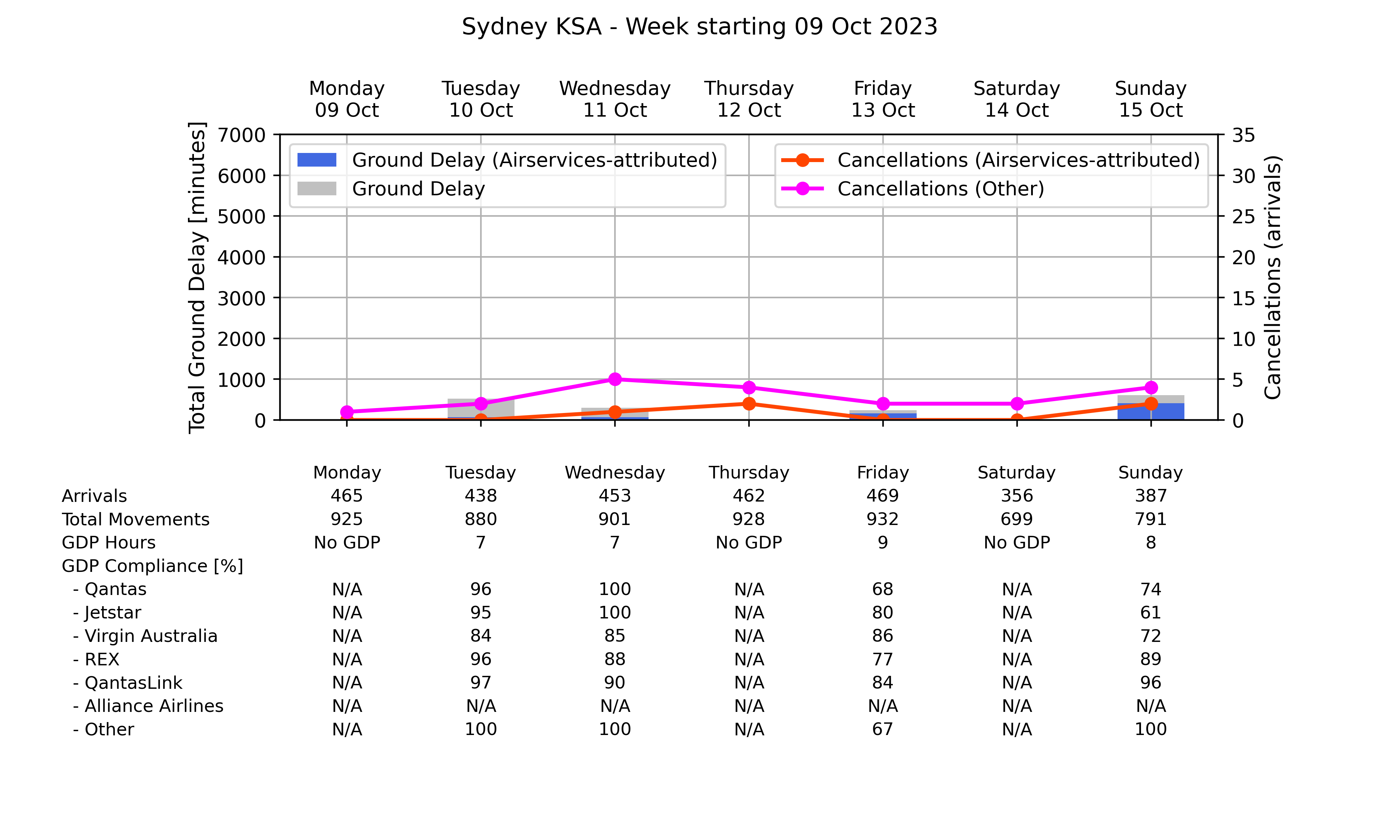 Week starting 02 October 2023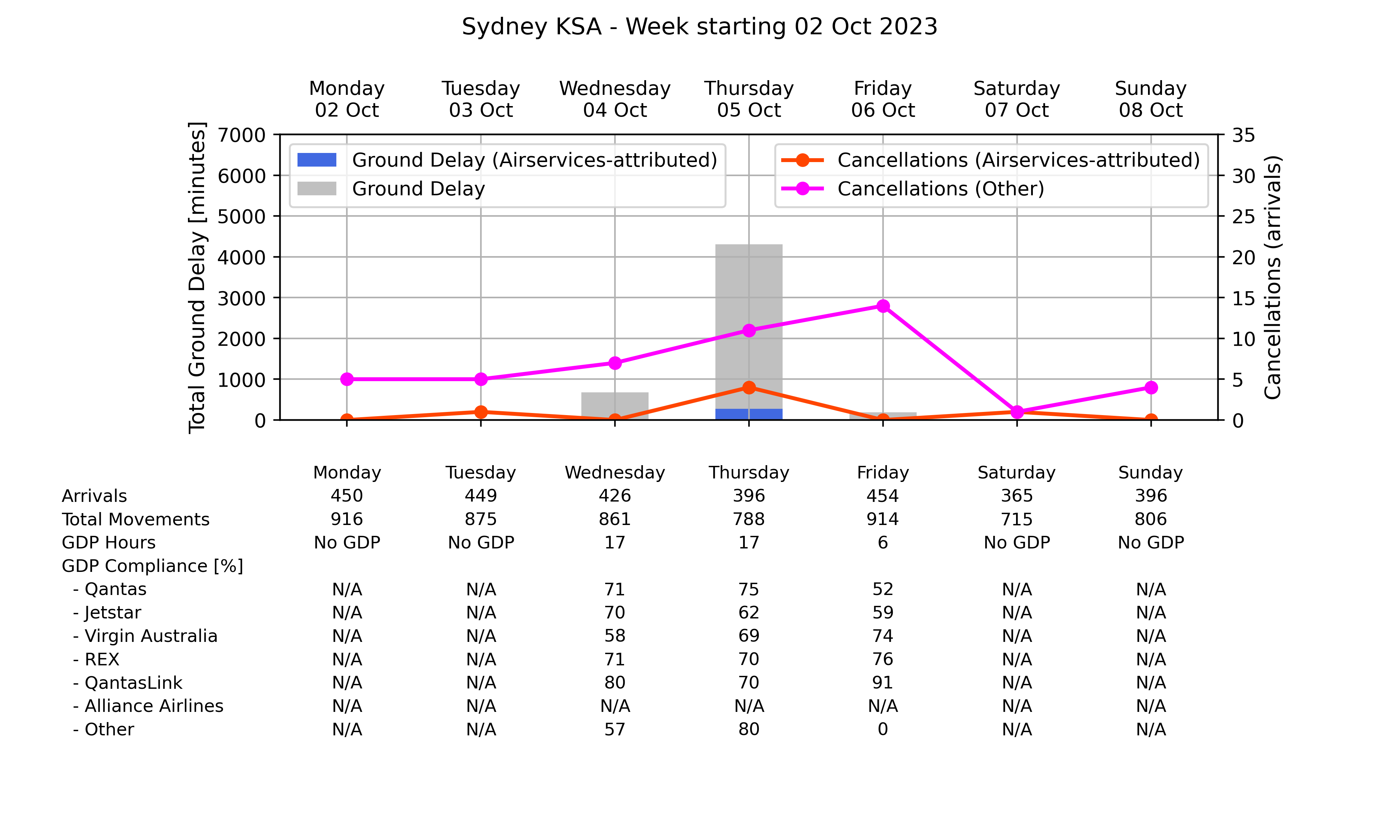 Week starting 25 September 2023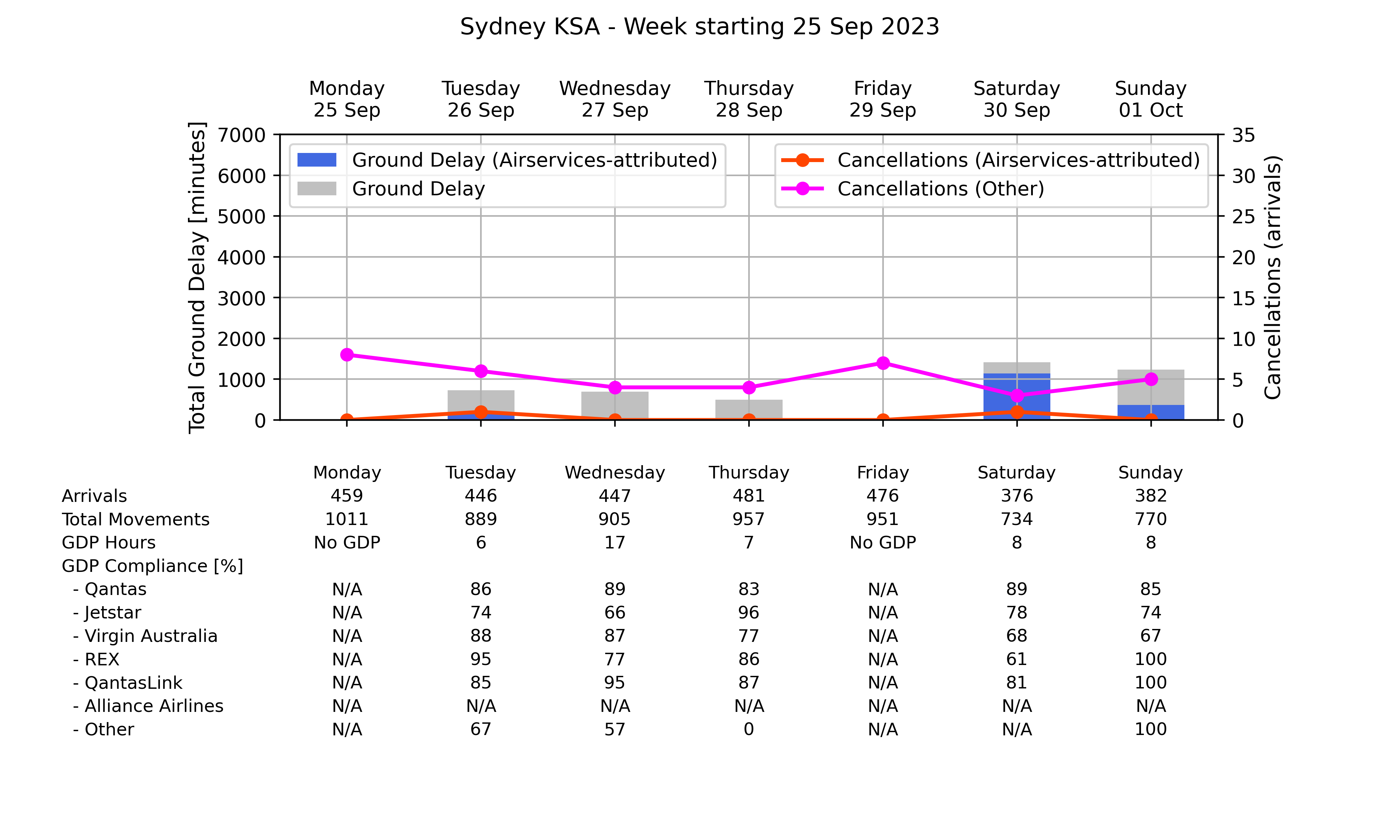 Week starting 18 September 2023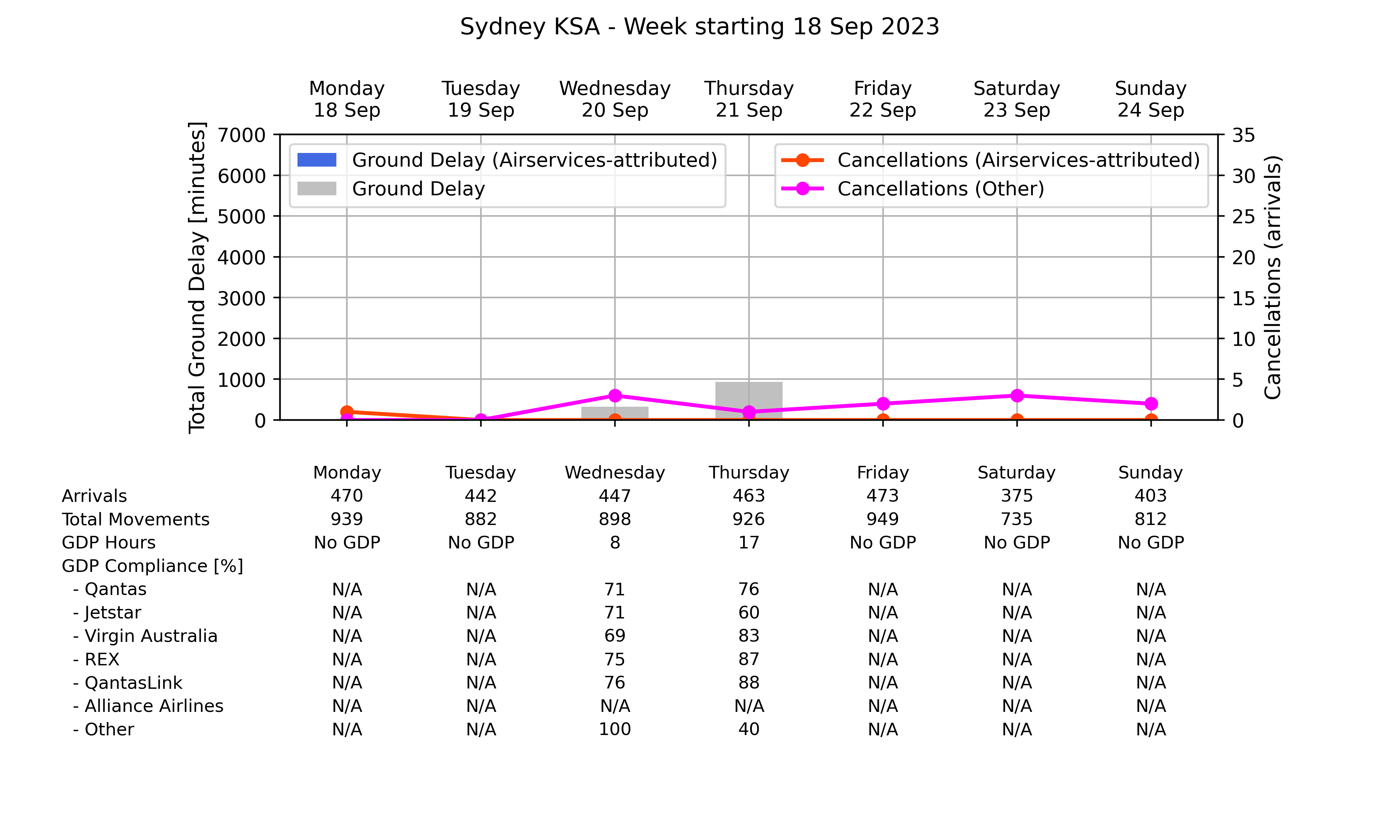 Week starting 11 September 2023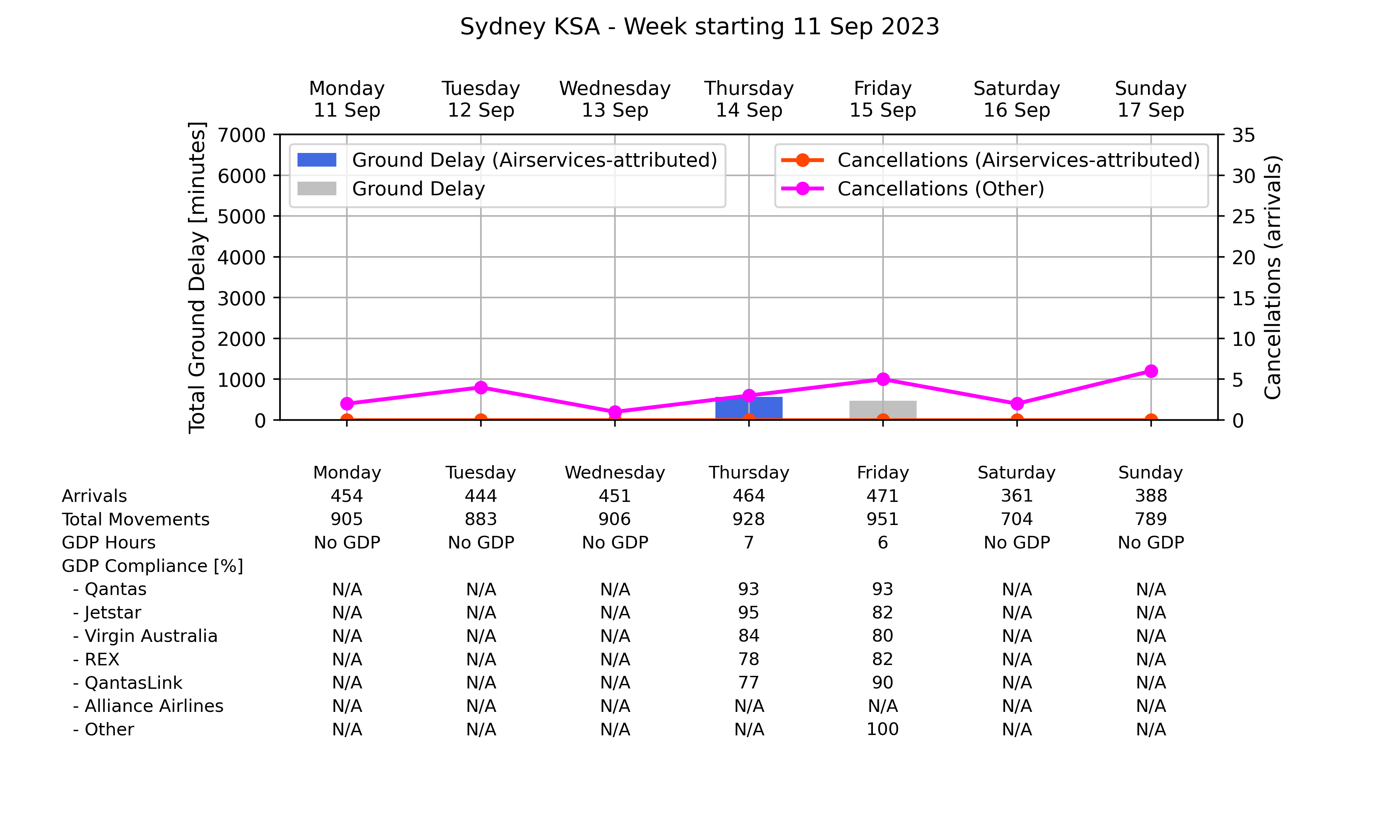 Week starting 04 September 2023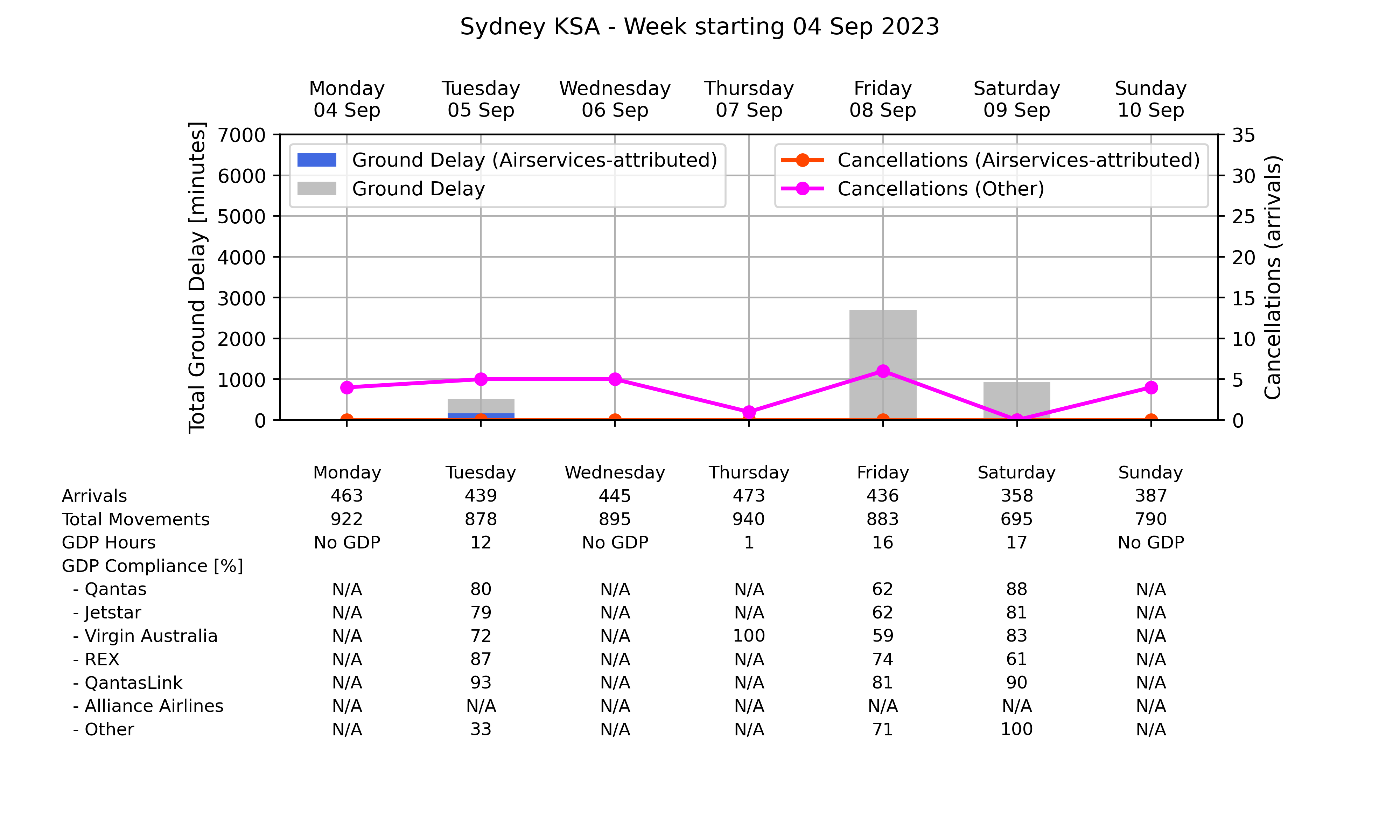 Week starting 28 August 2023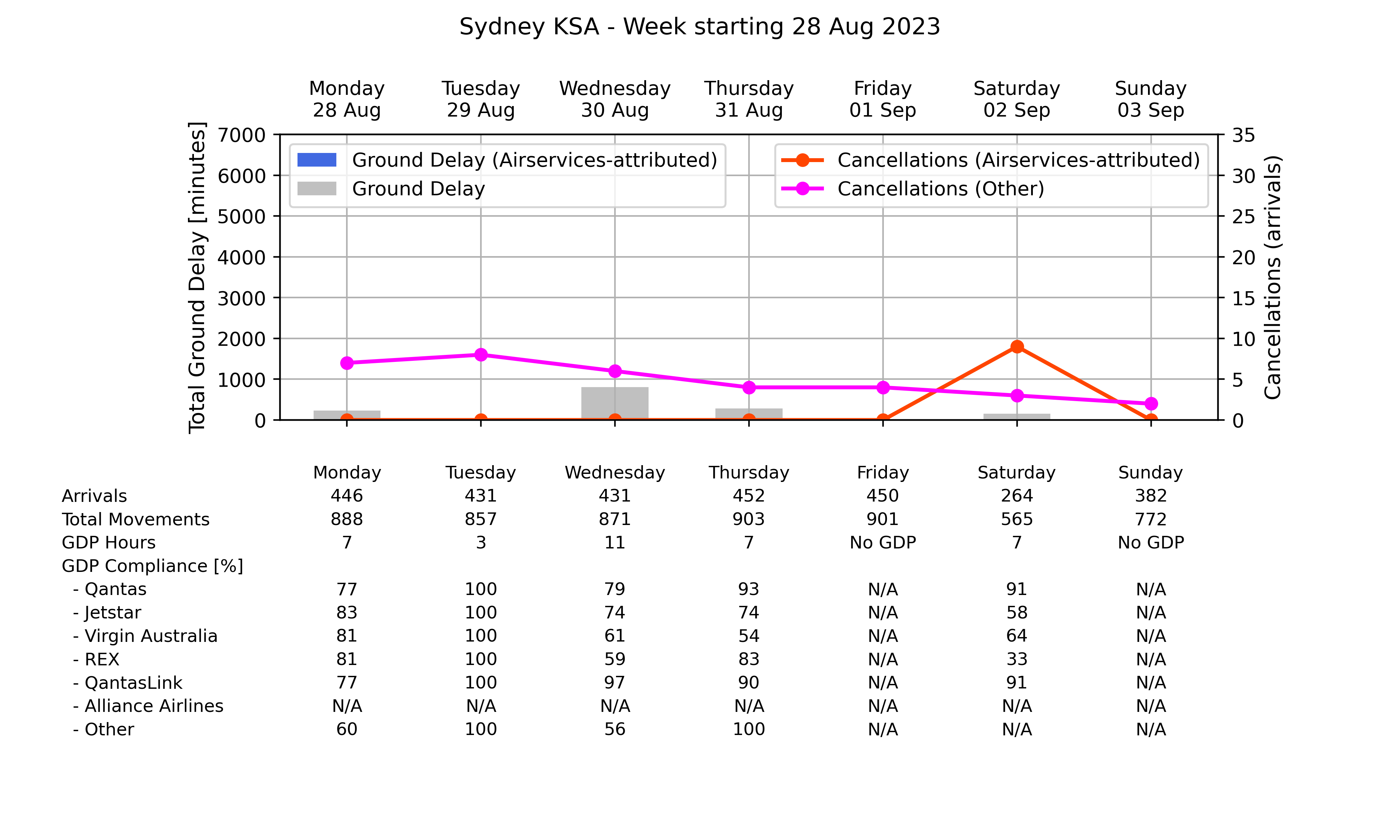 Week starting 21 August 2023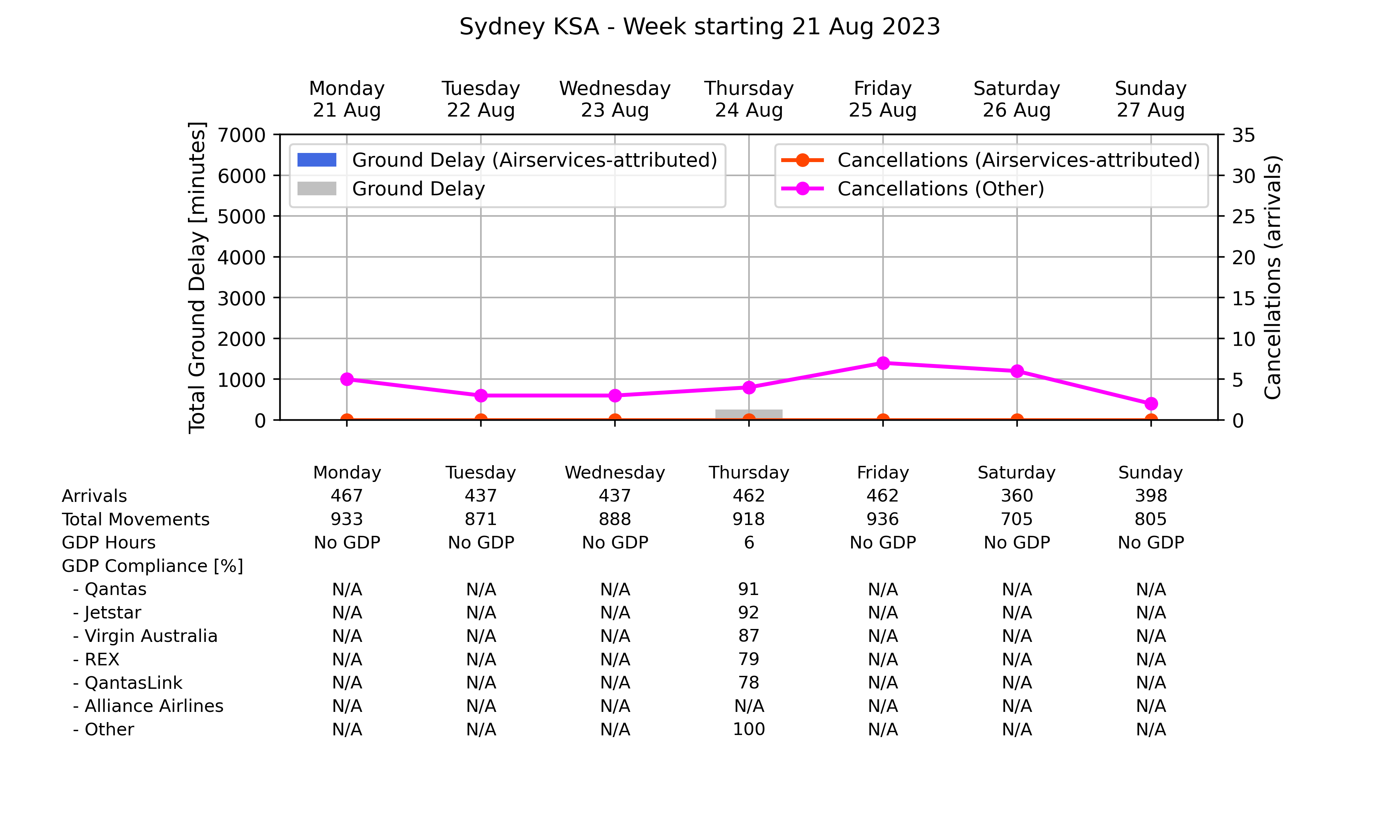 Week starting 14 August 2023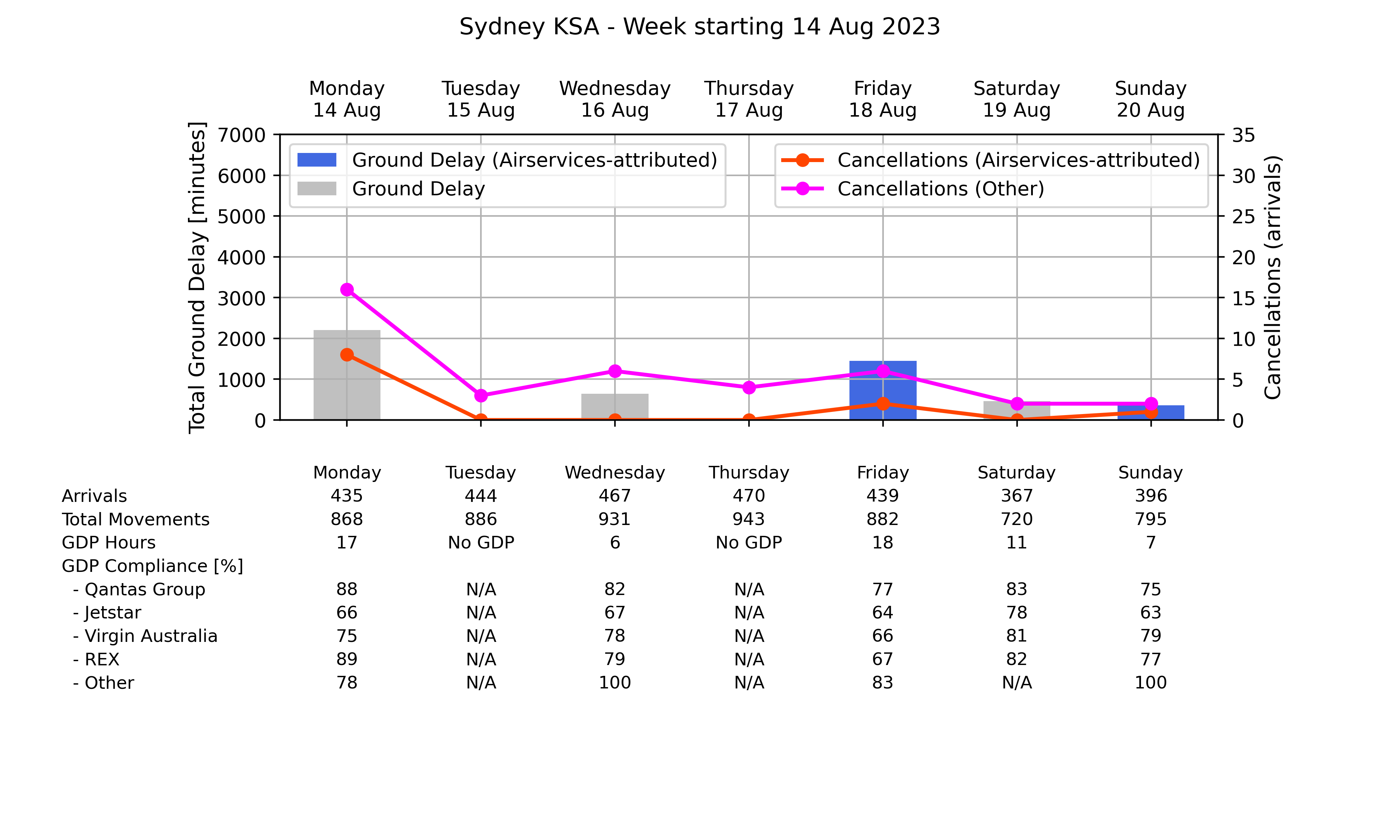 Week starting 07 August 2023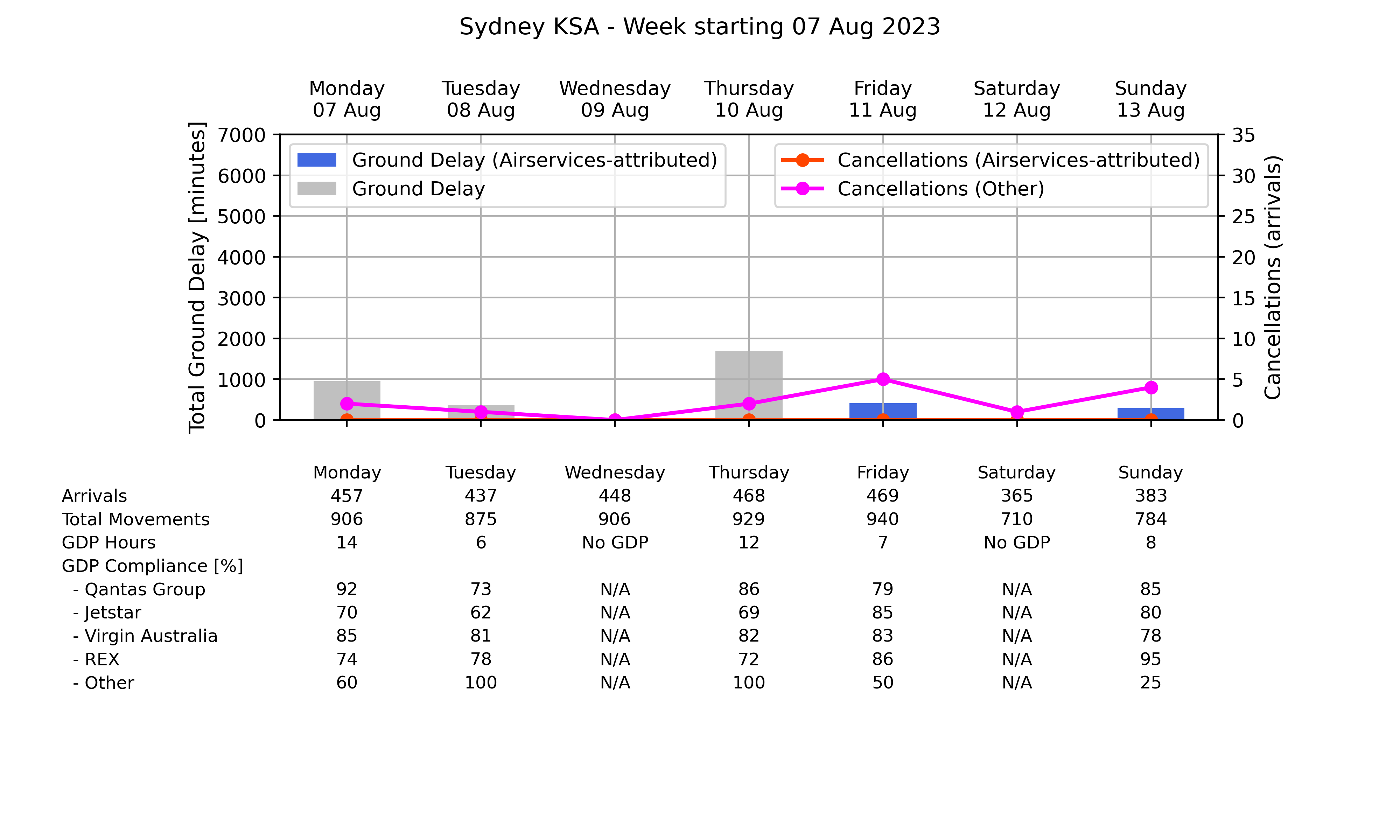 Week starting 31 July 2023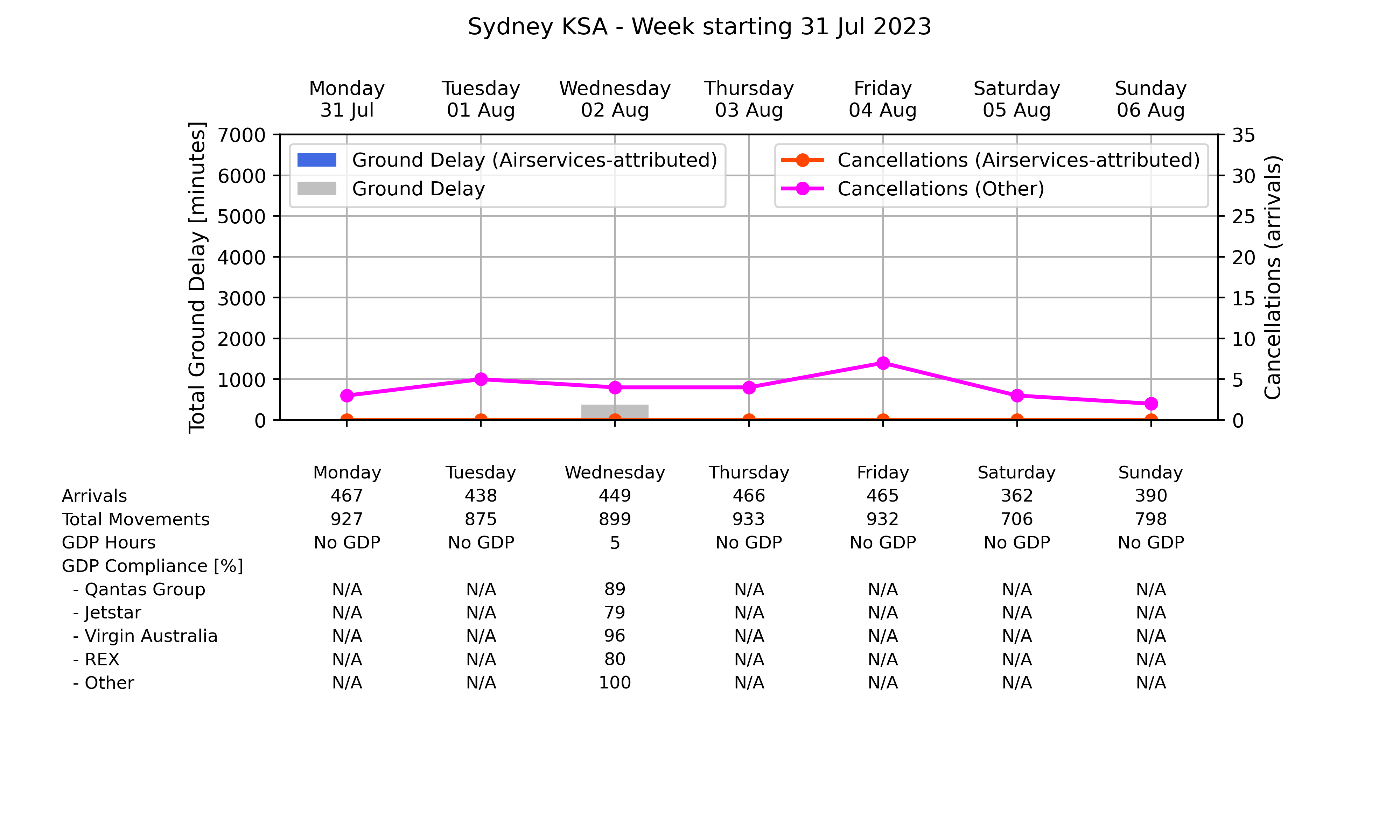 Week starting 24 July 2023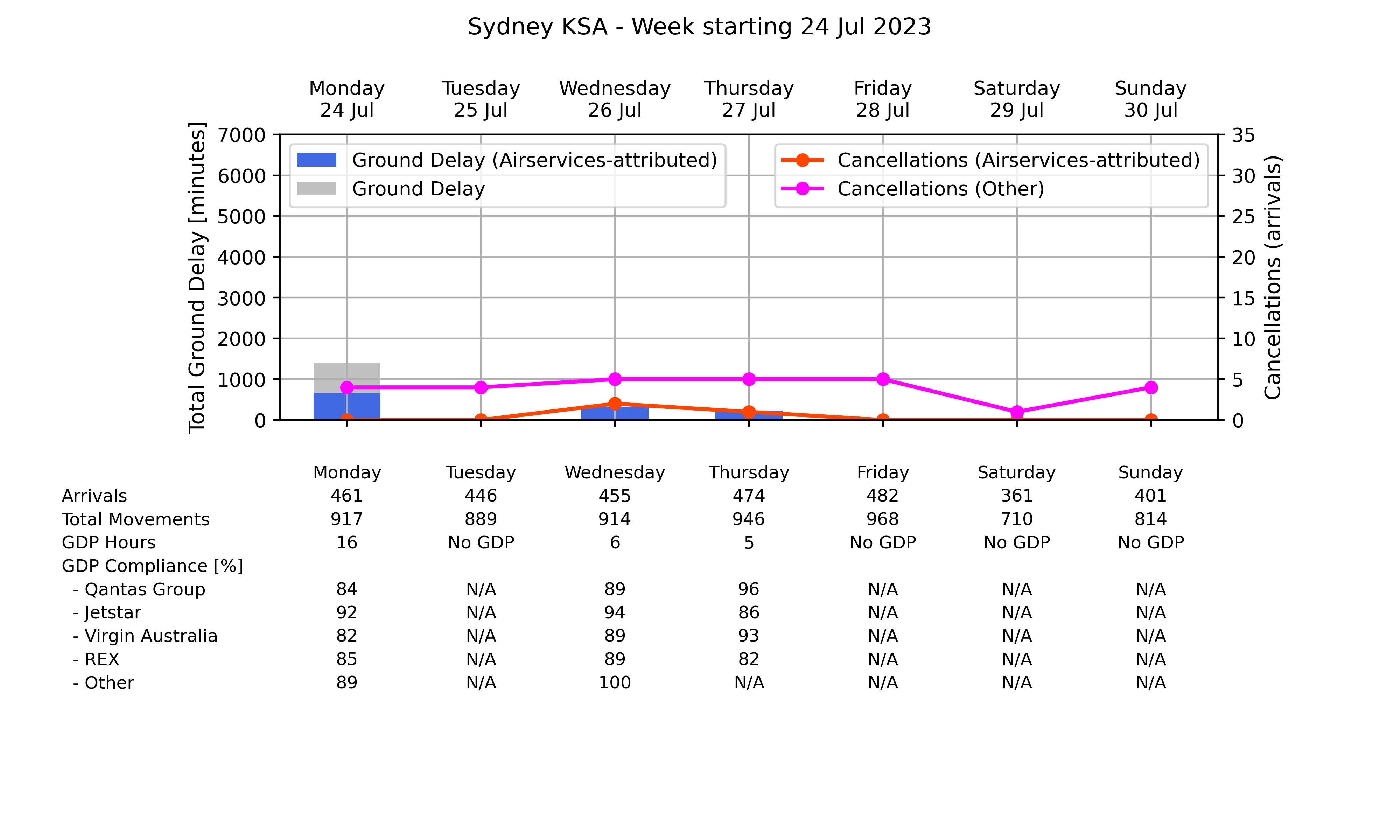 Week starting 17 July 2023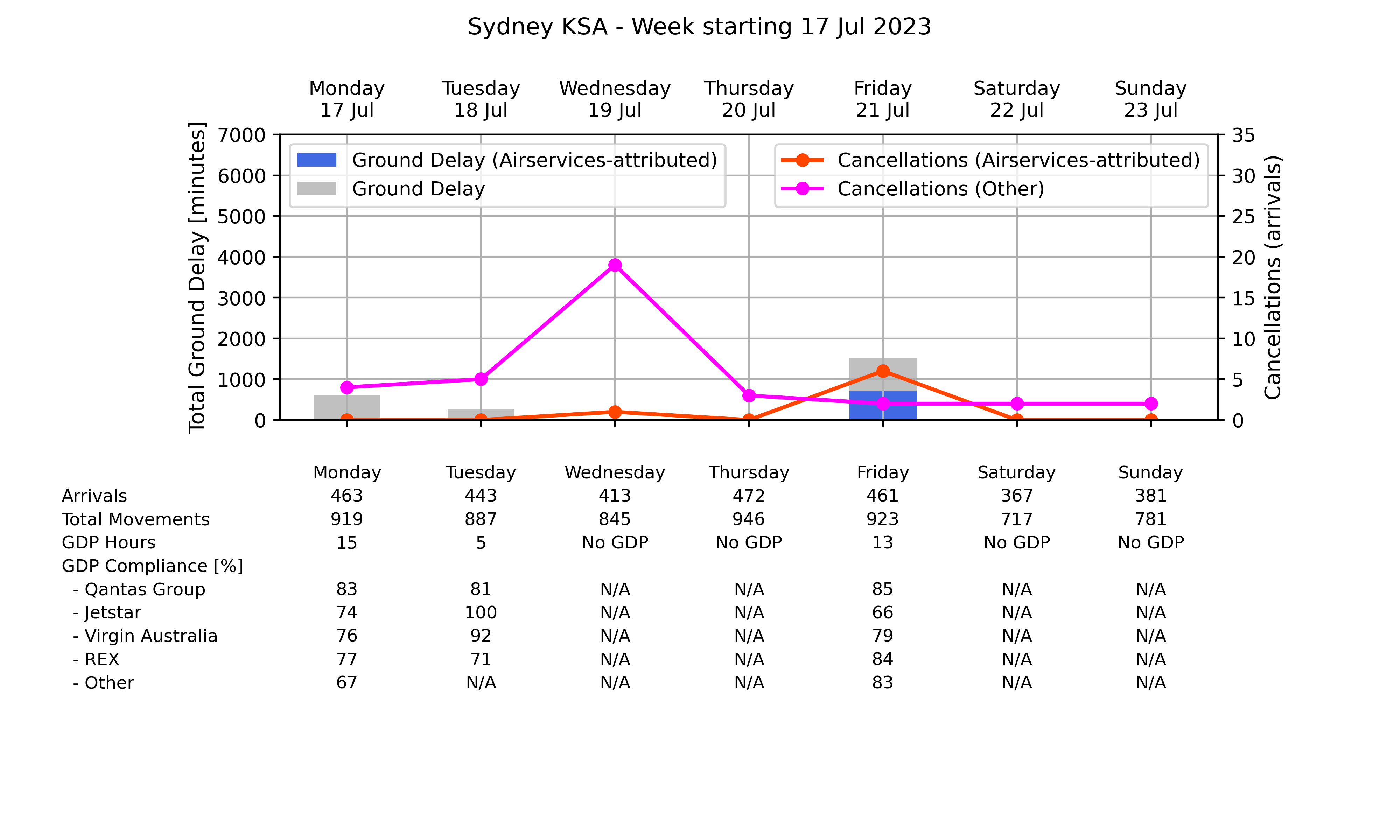 Week starting 10 July 2023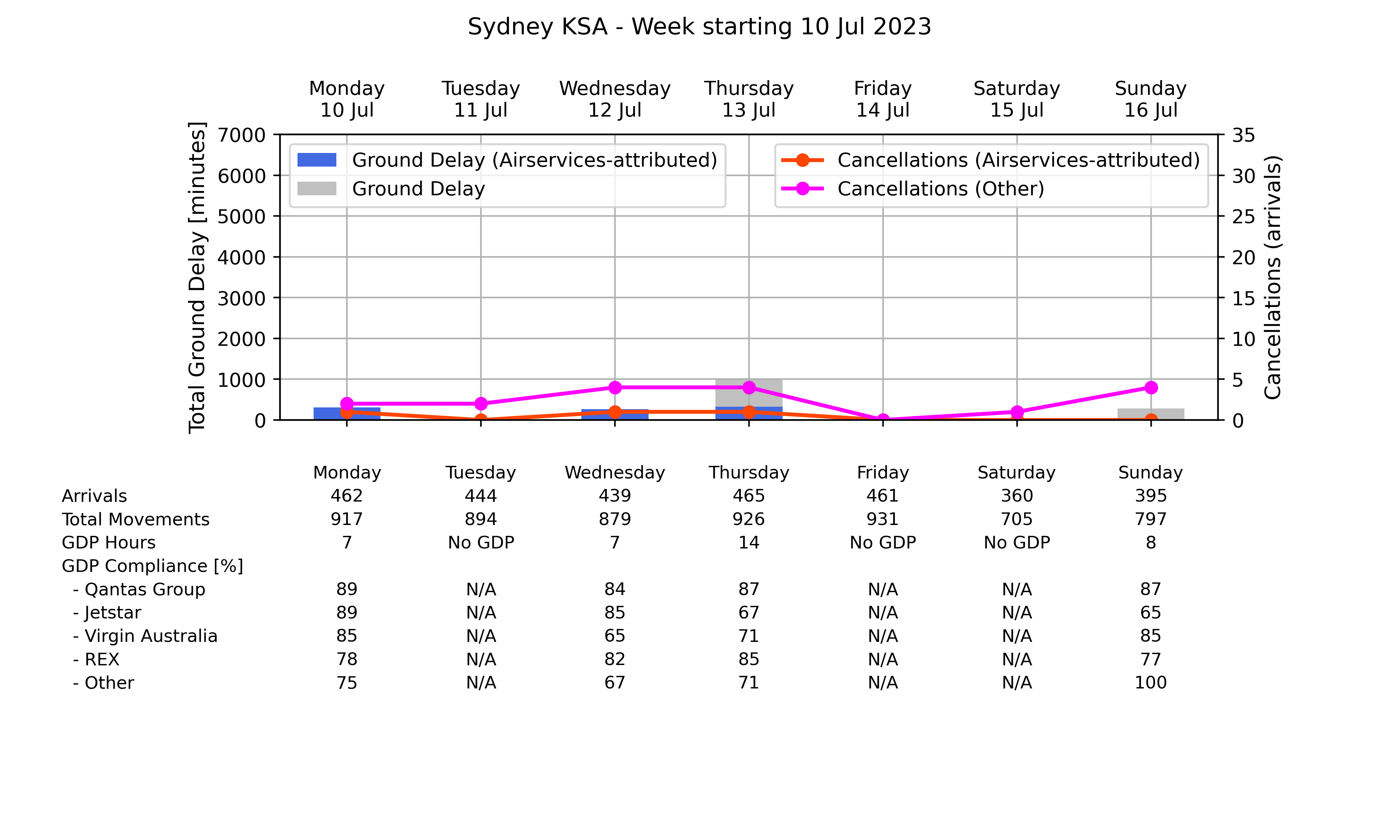 Week starting 03 July 2023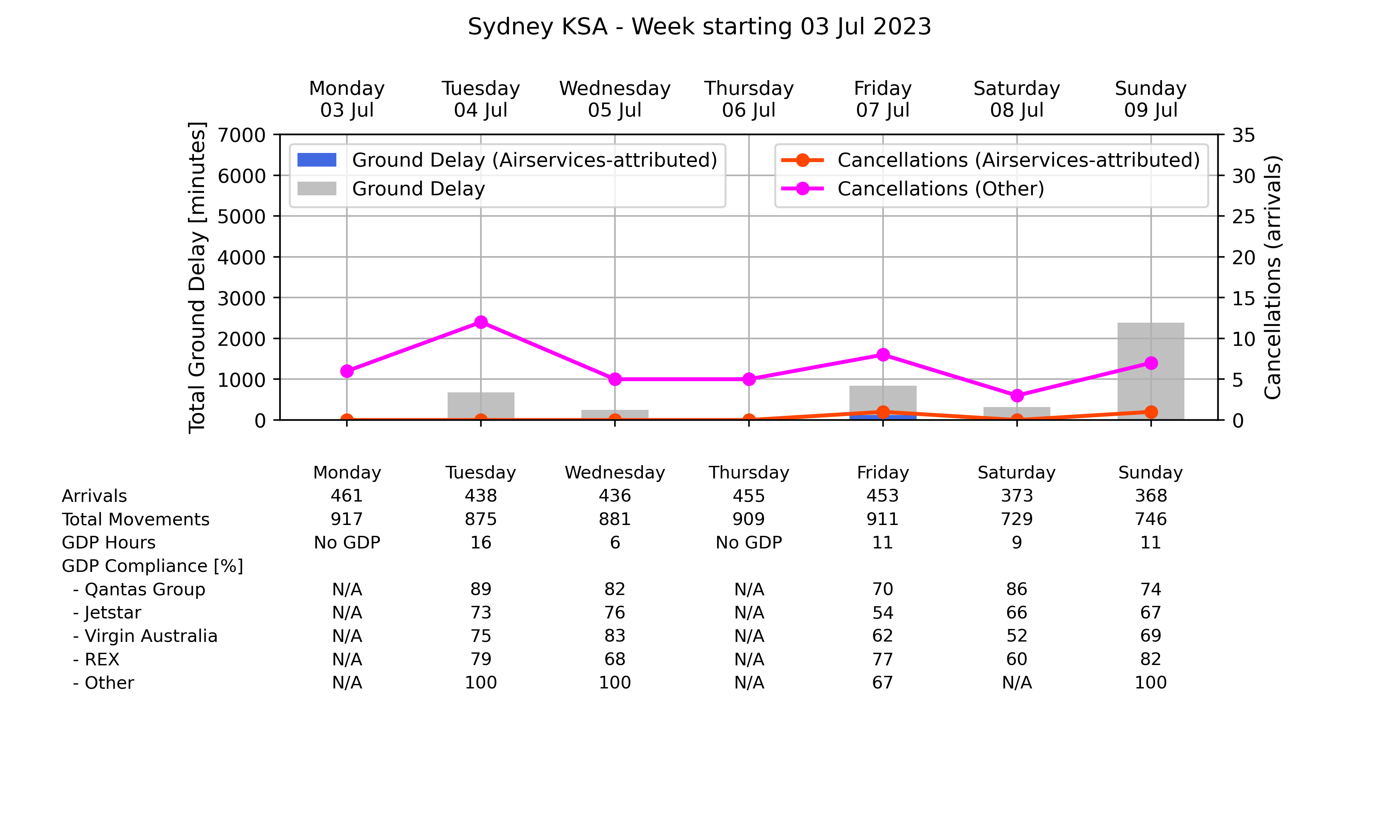 Week starting 26 June 2023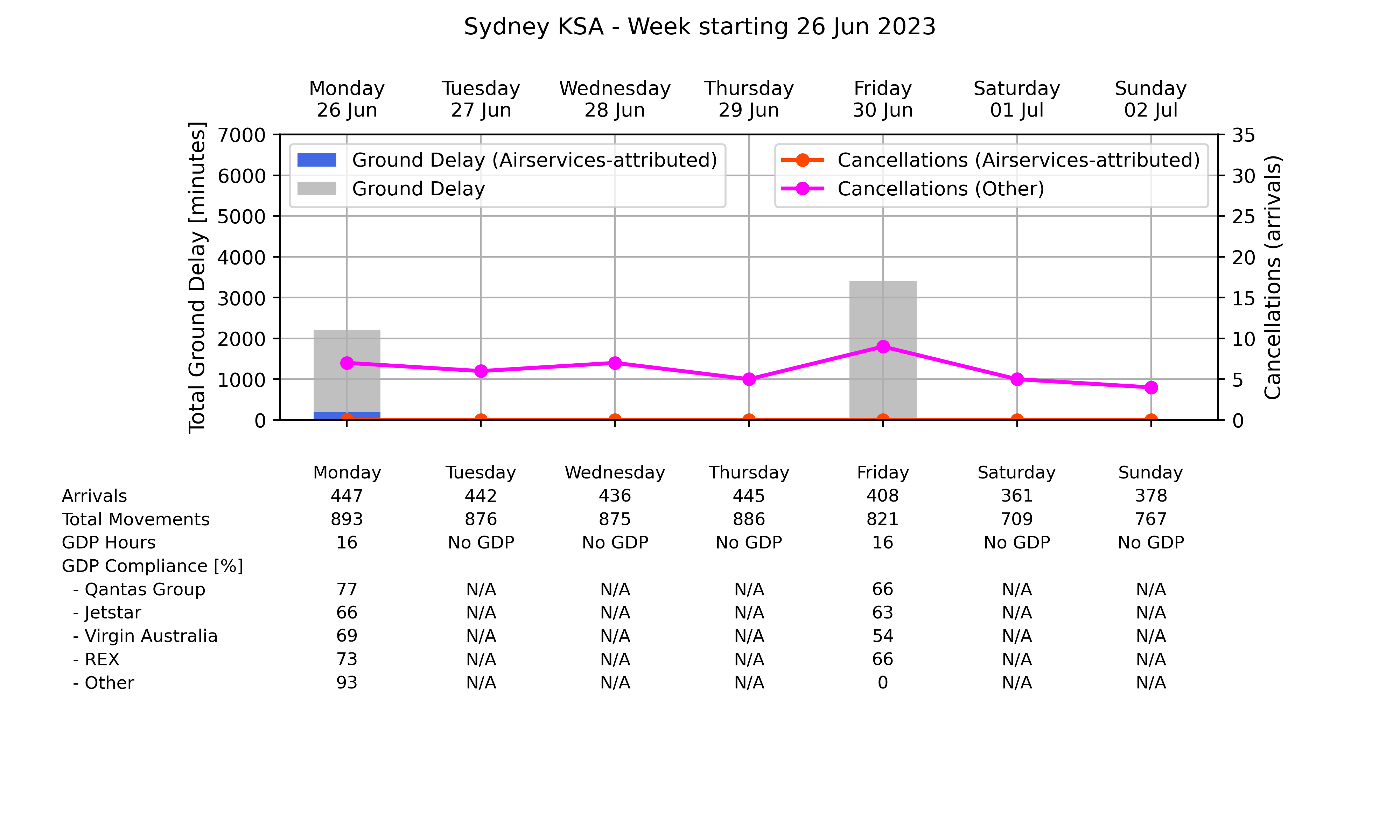 Week starting 19 June 2023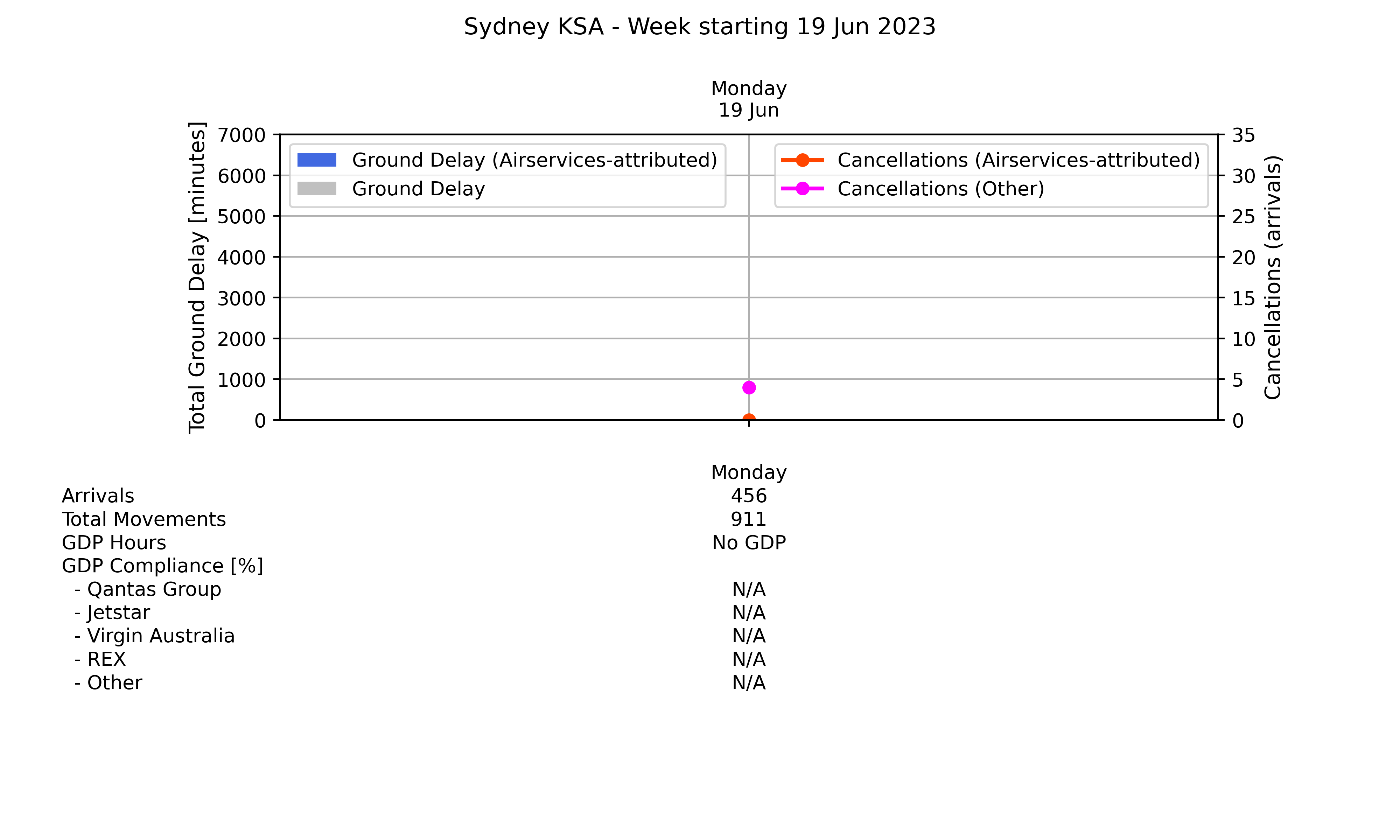 Week starting 12 June 2023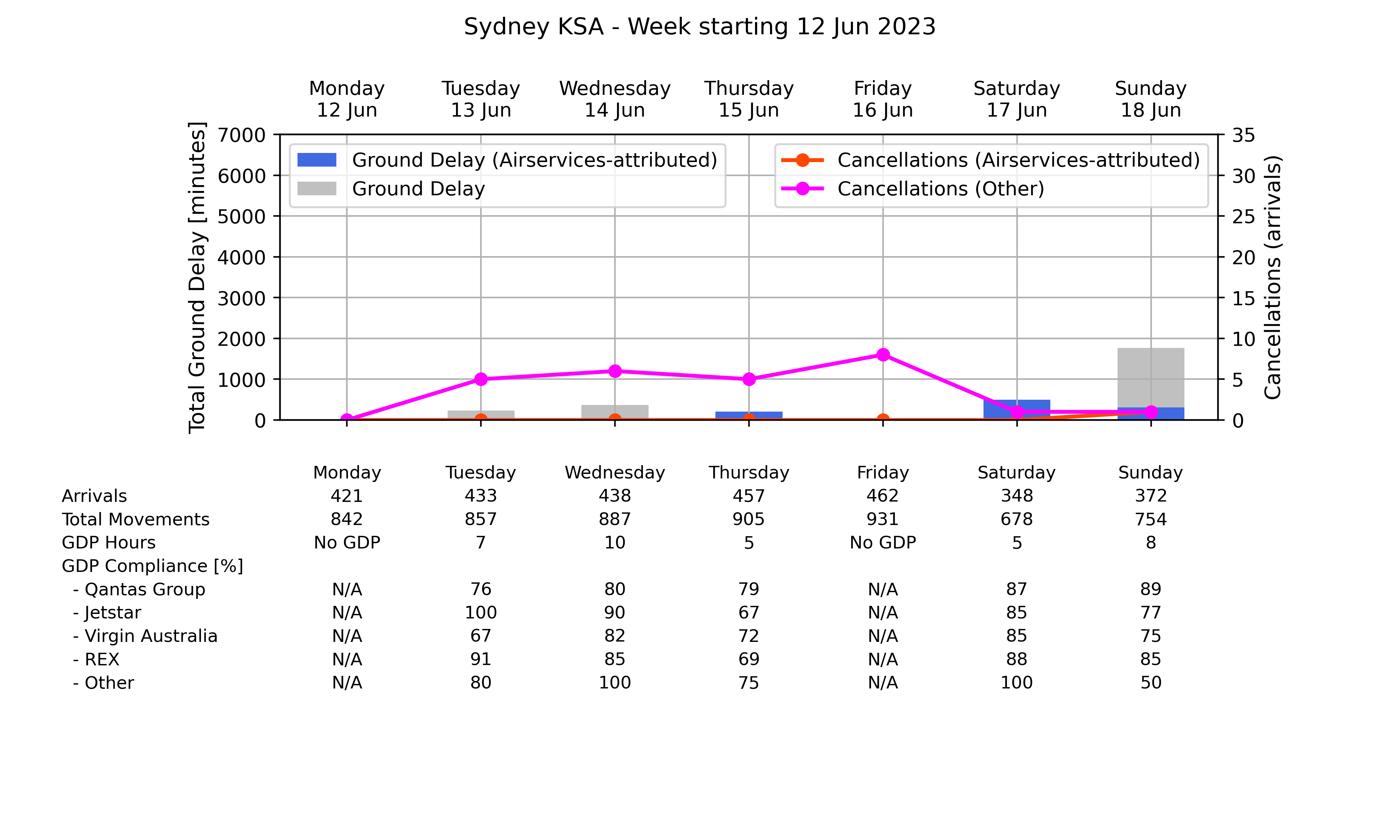 Week starting 05 June 2023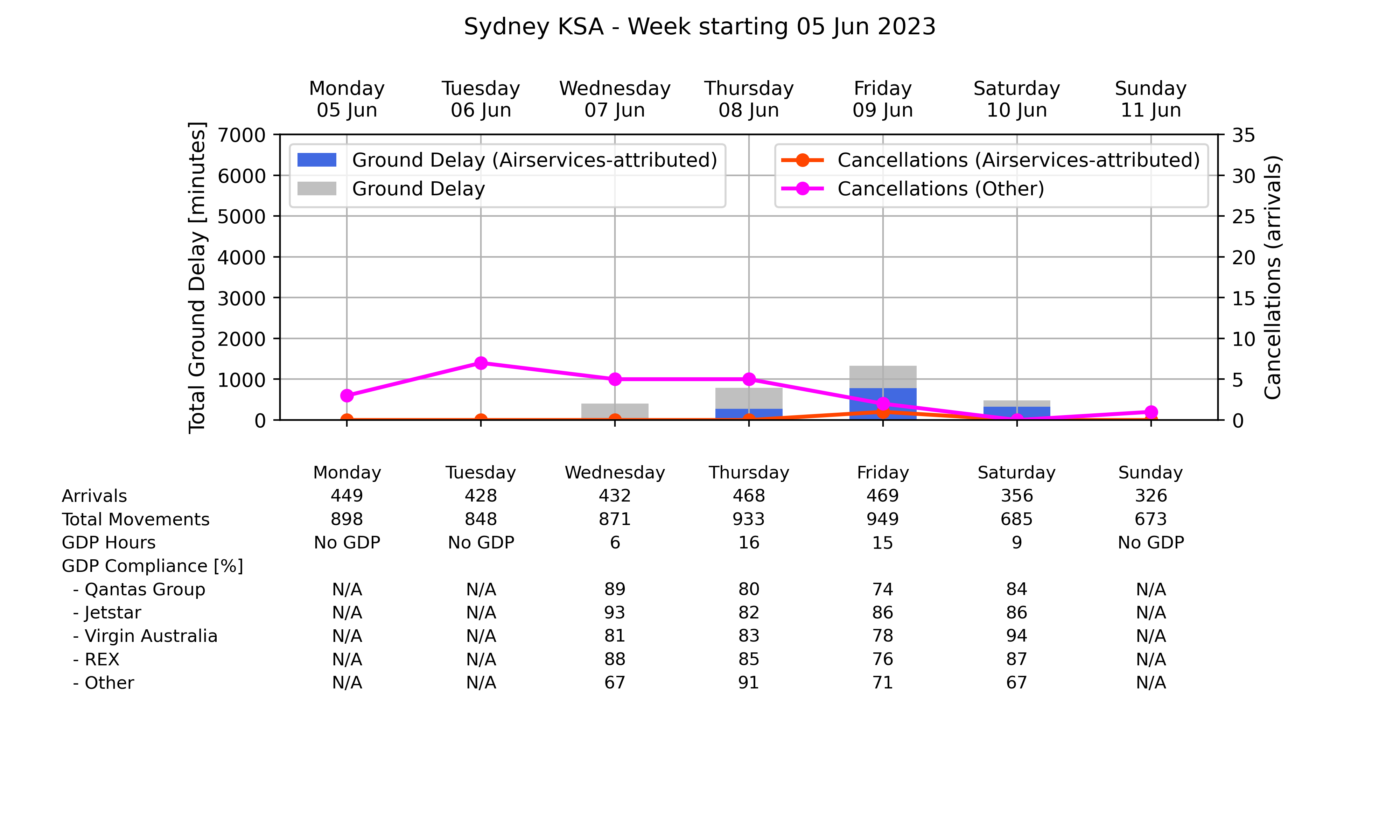 Week starting 29 May 2023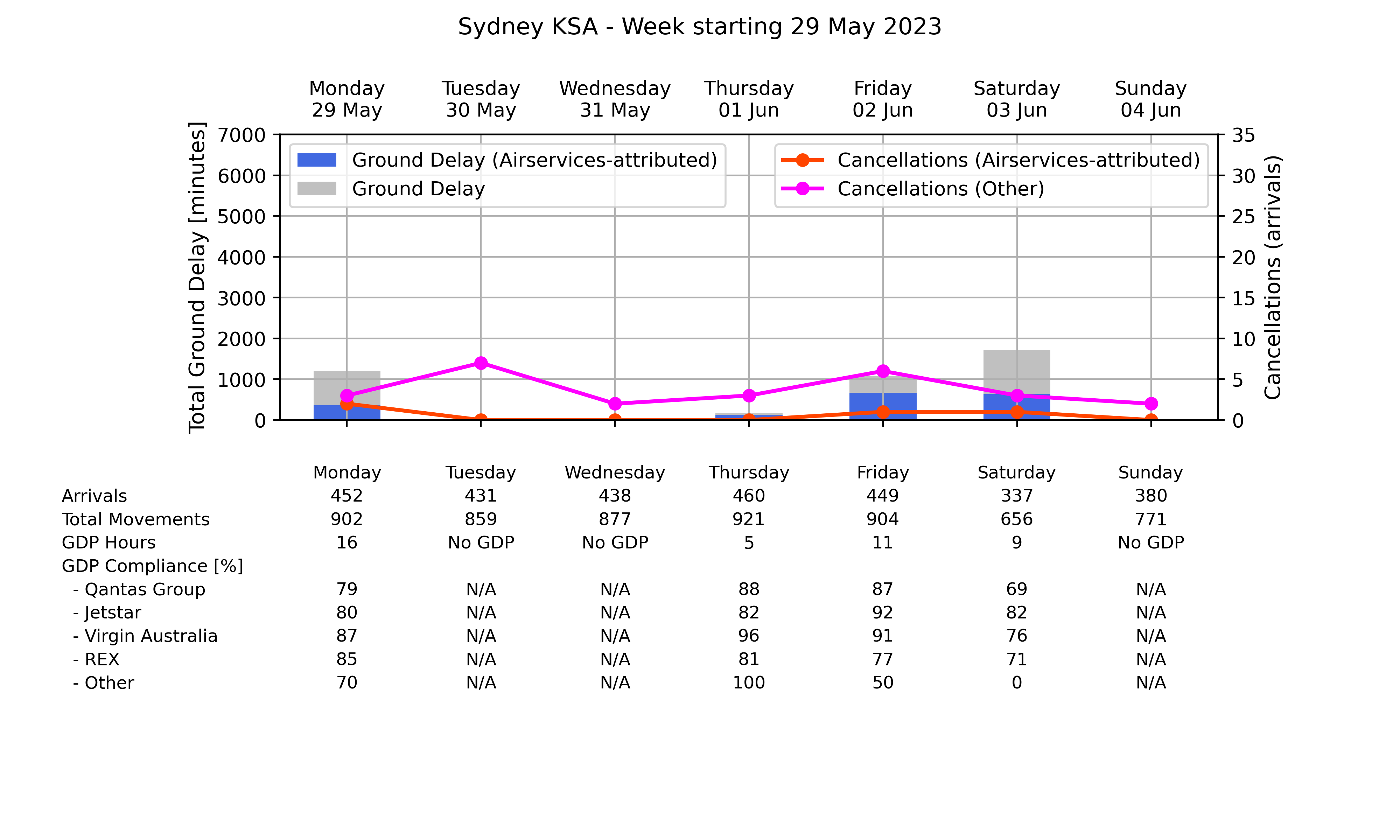 Week starting 22 May 2023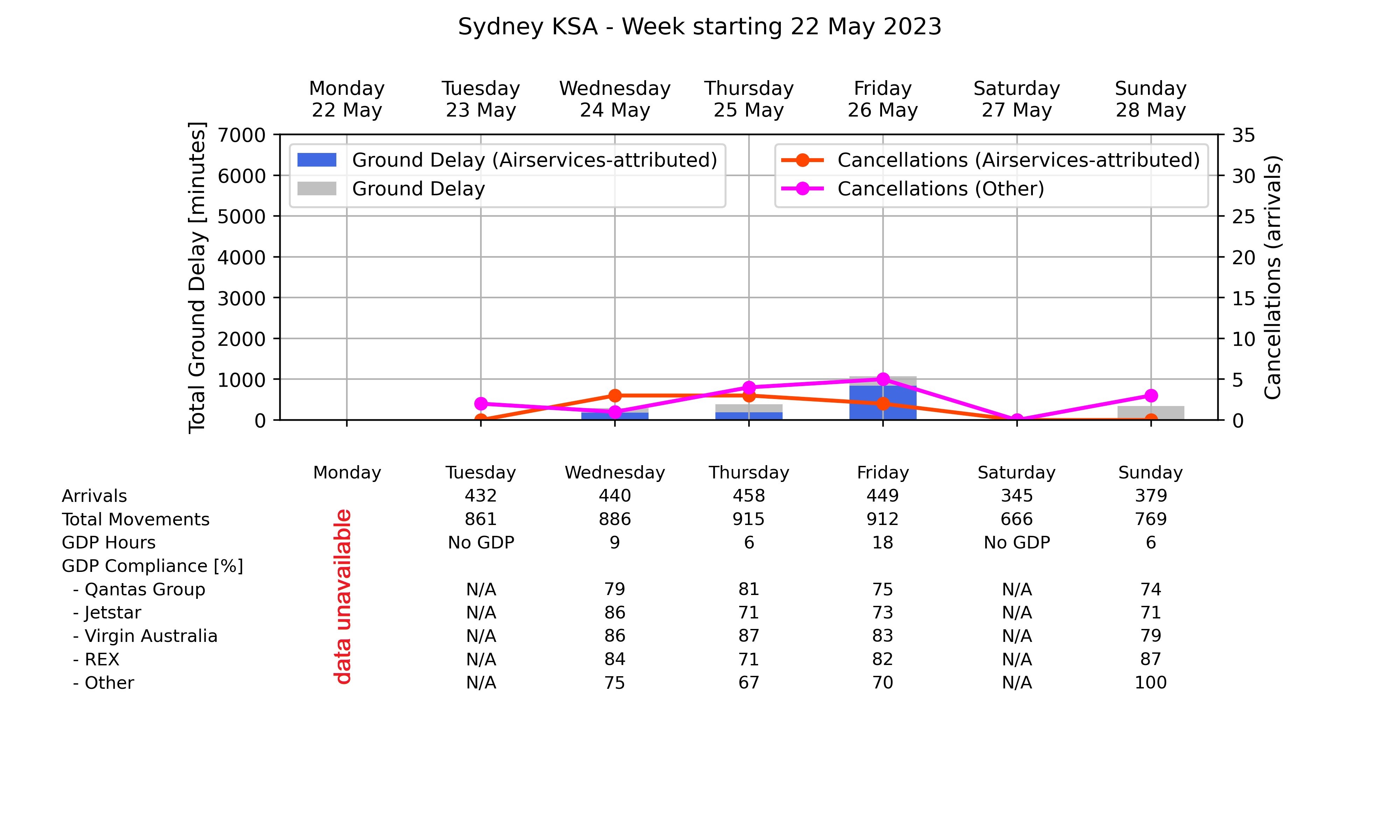 Week starting 15 May 2023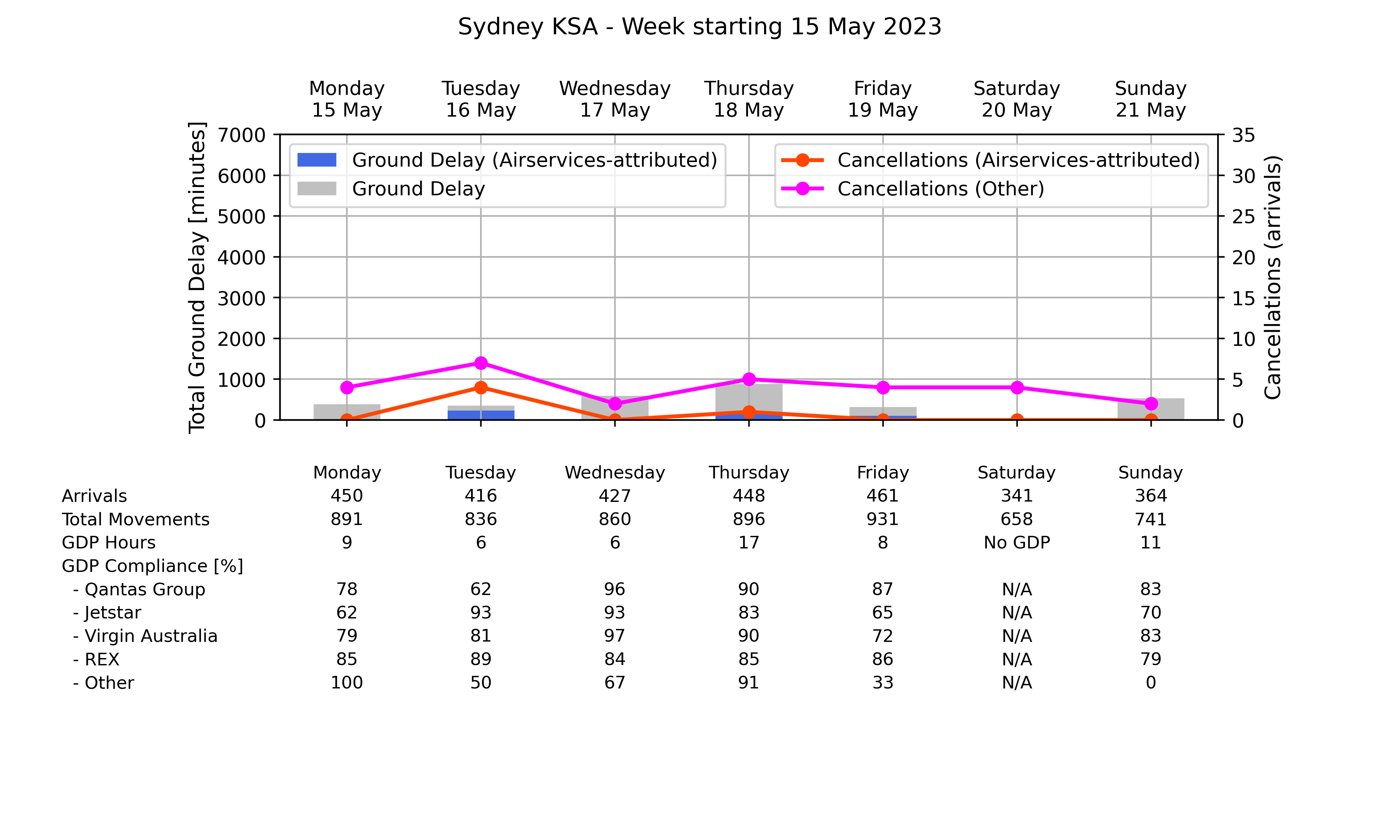 Week starting 08 May 2023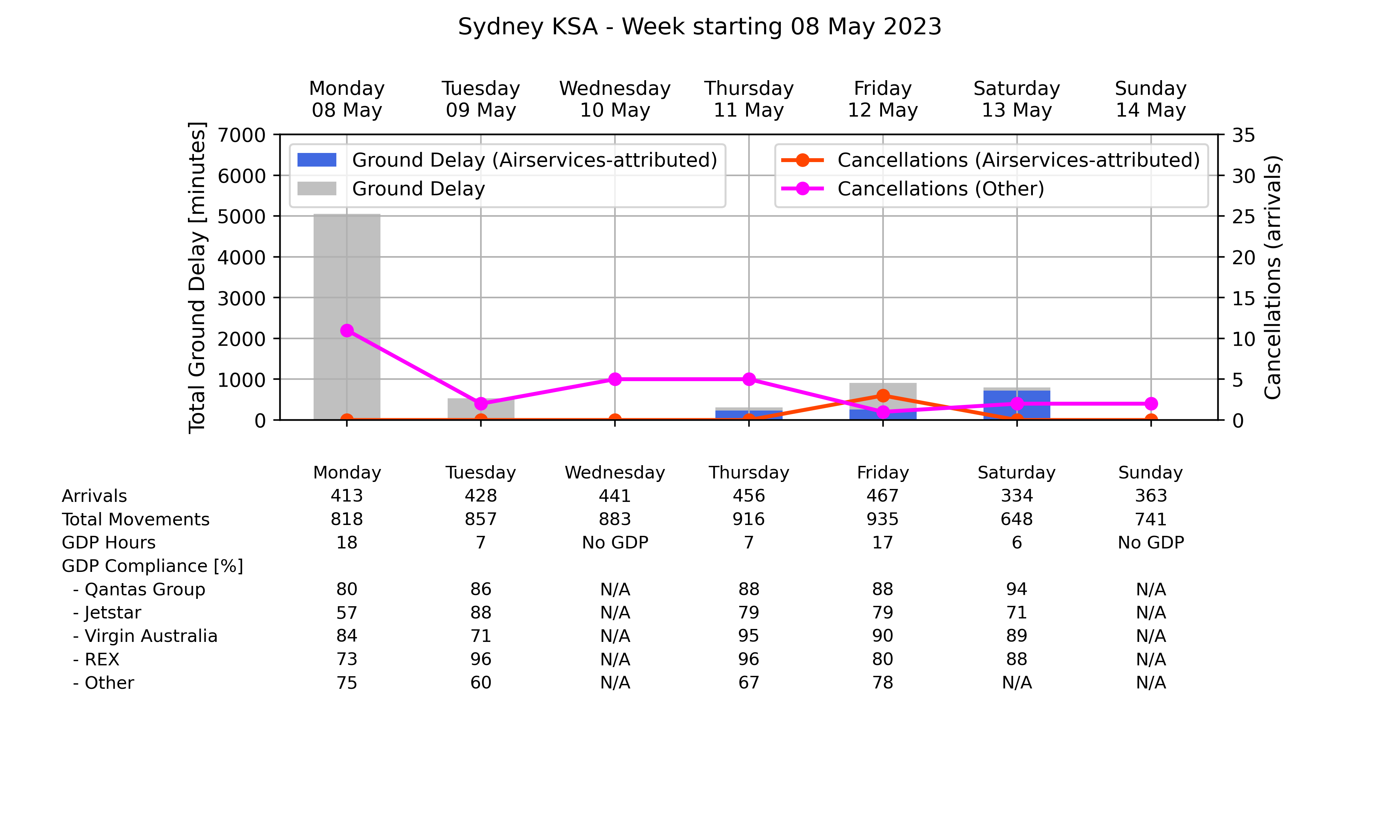 Week starting 01 May 2023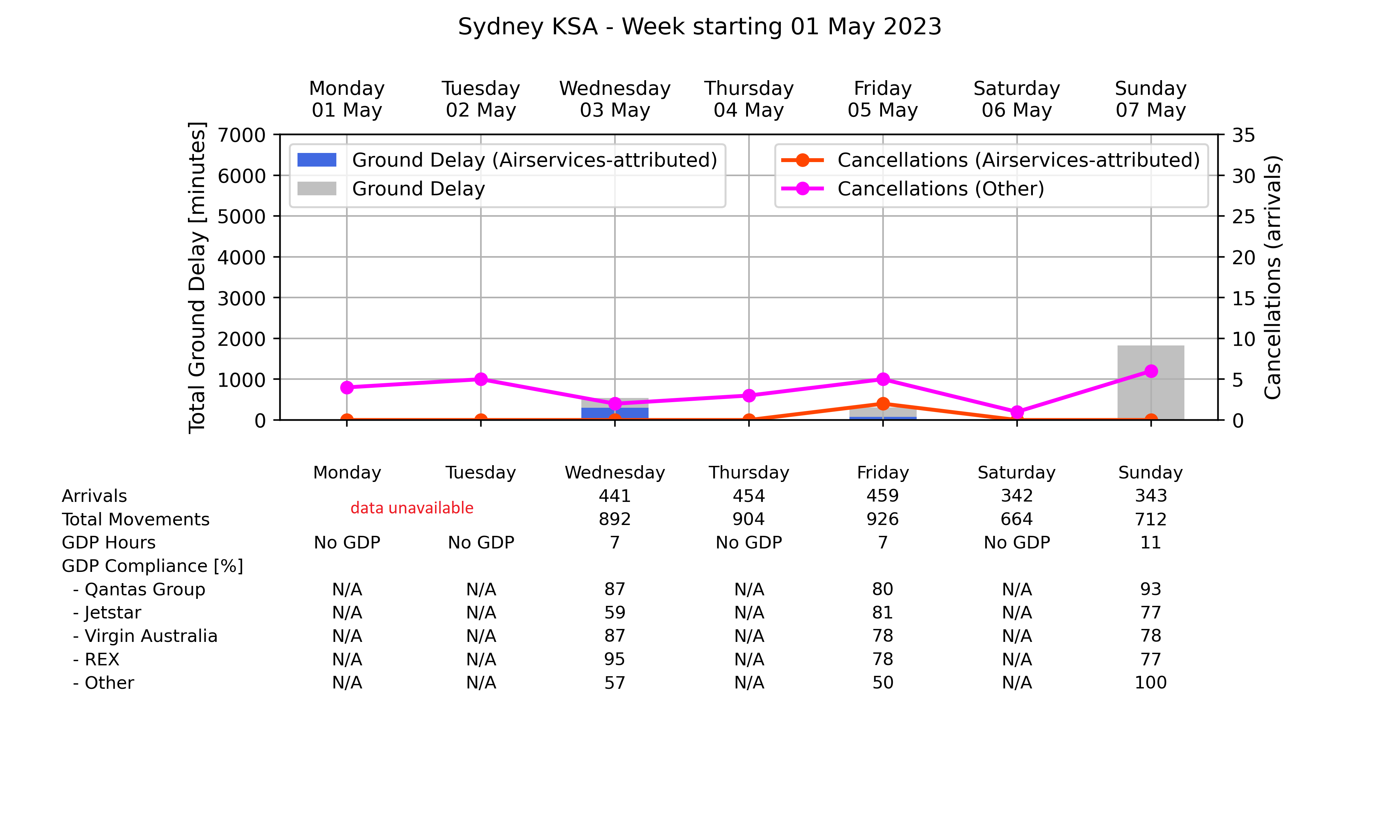 Week starting 17 April 2023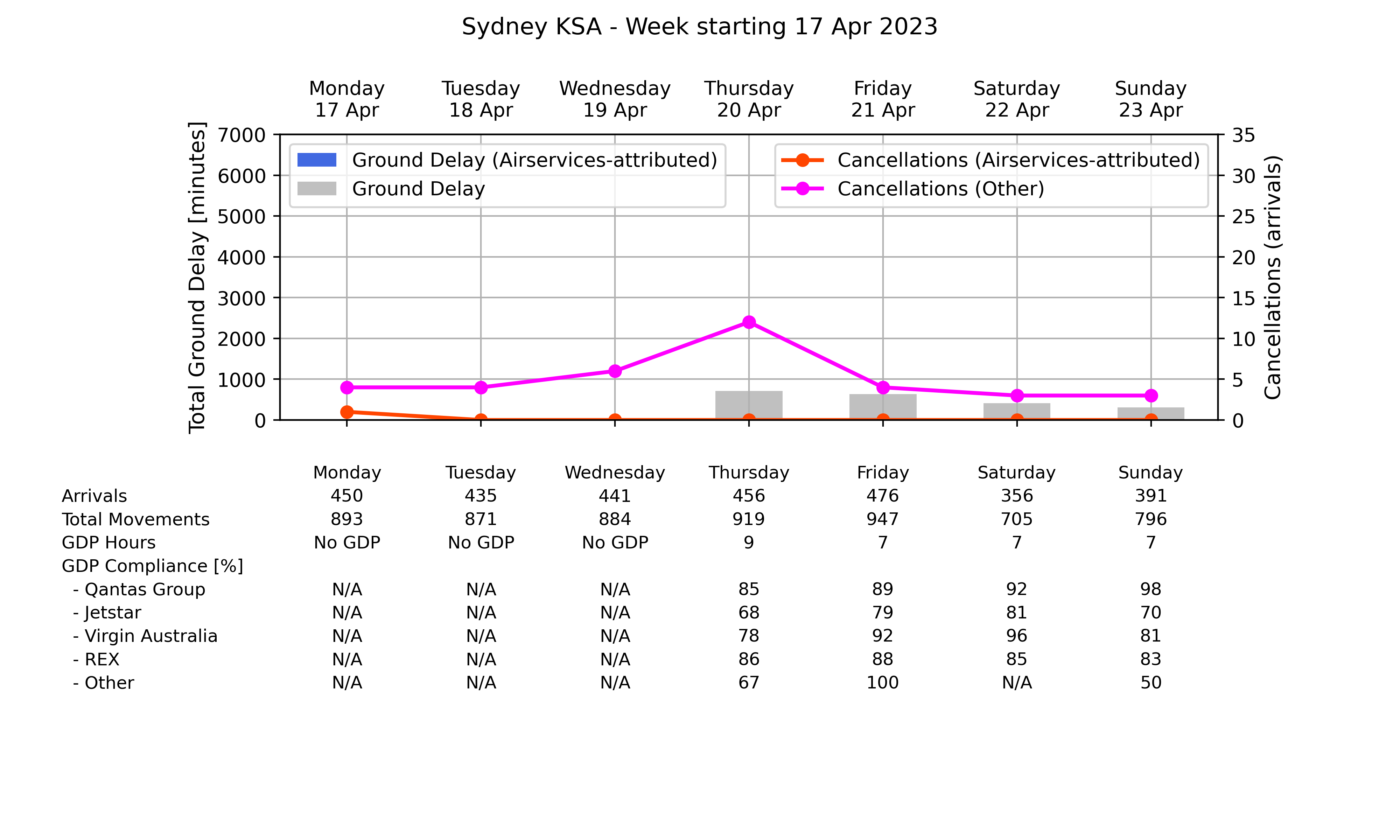 Week starting 10 April 2023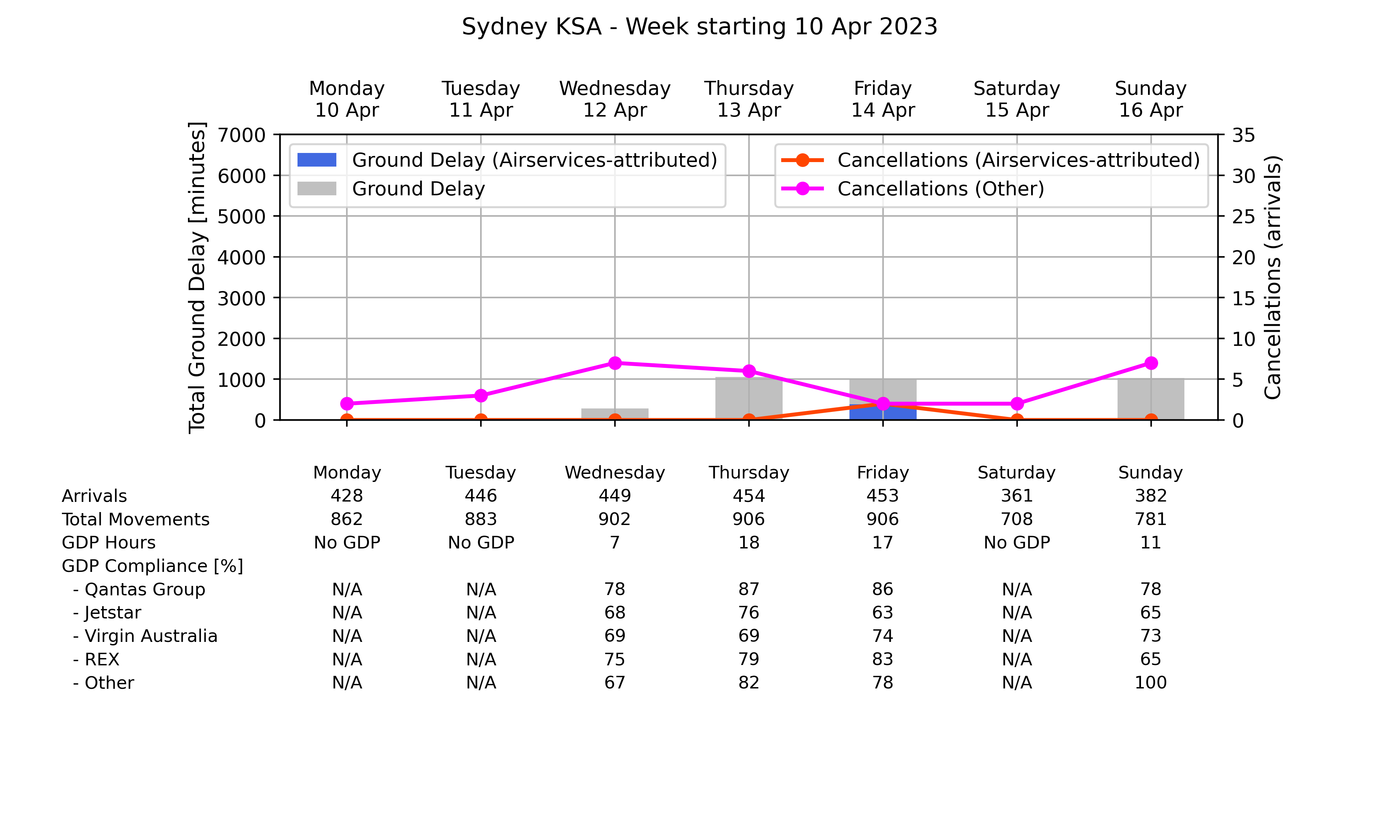 Week starting 03 April 2023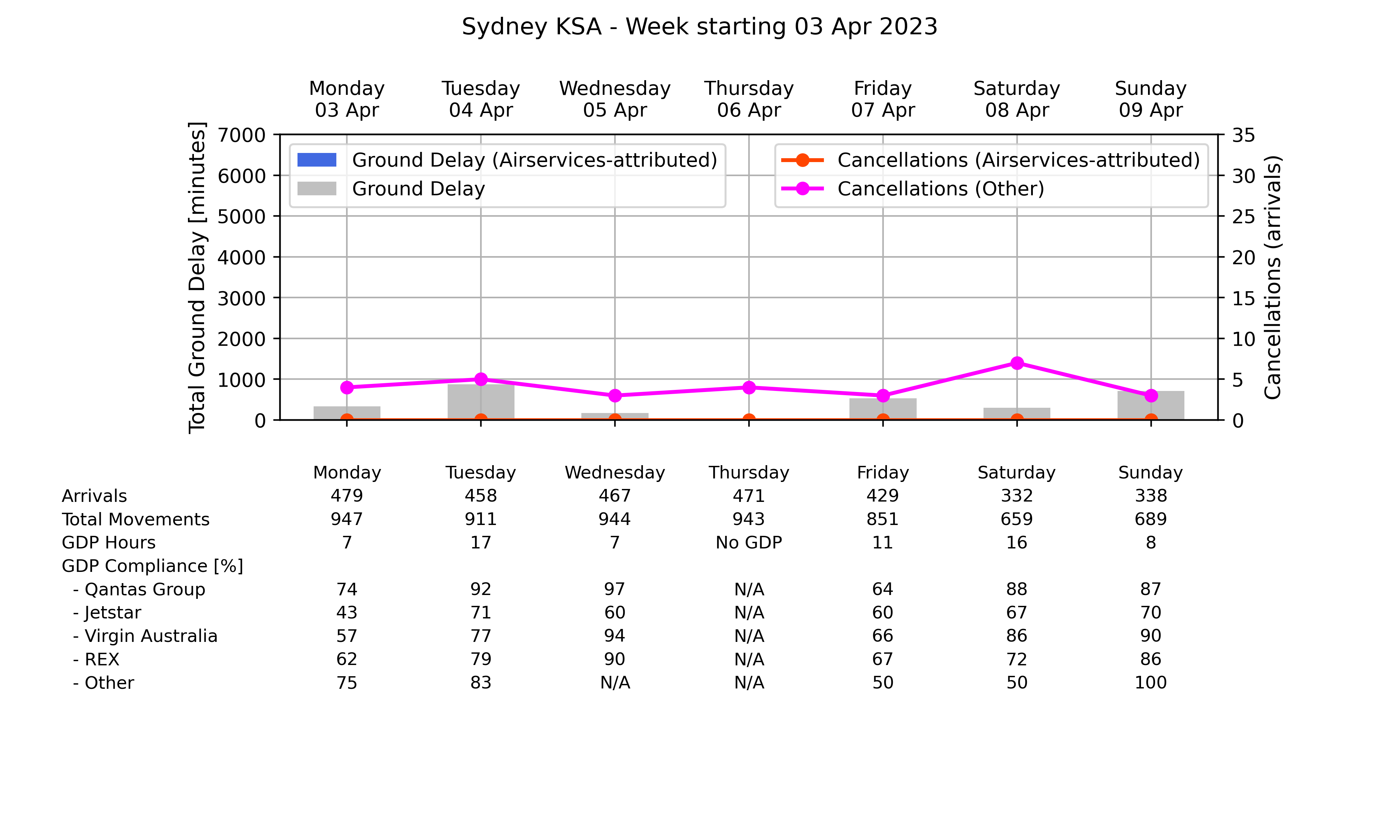 Week starting 27 March 2023
Week starting 20 March 2023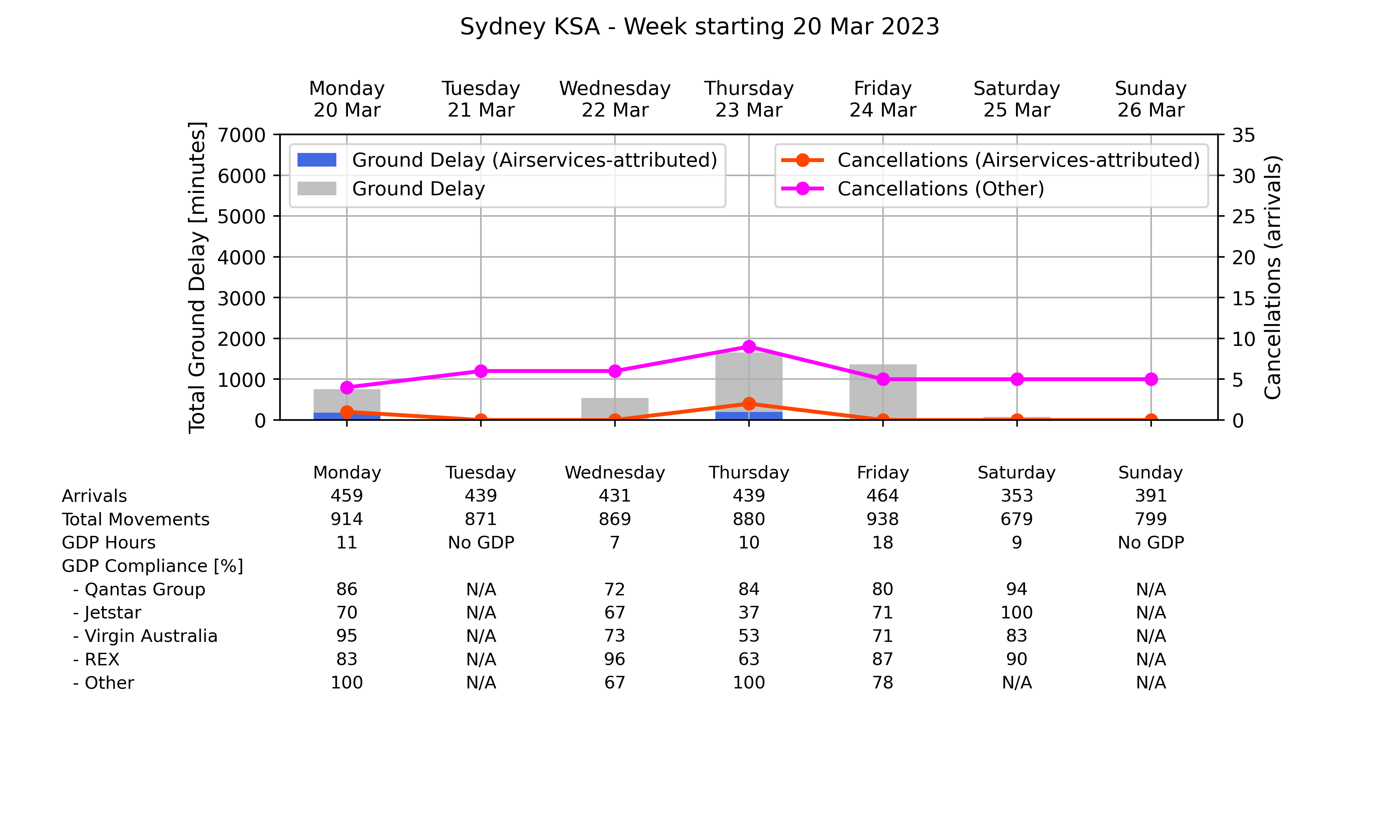 Week starting 13 March 2023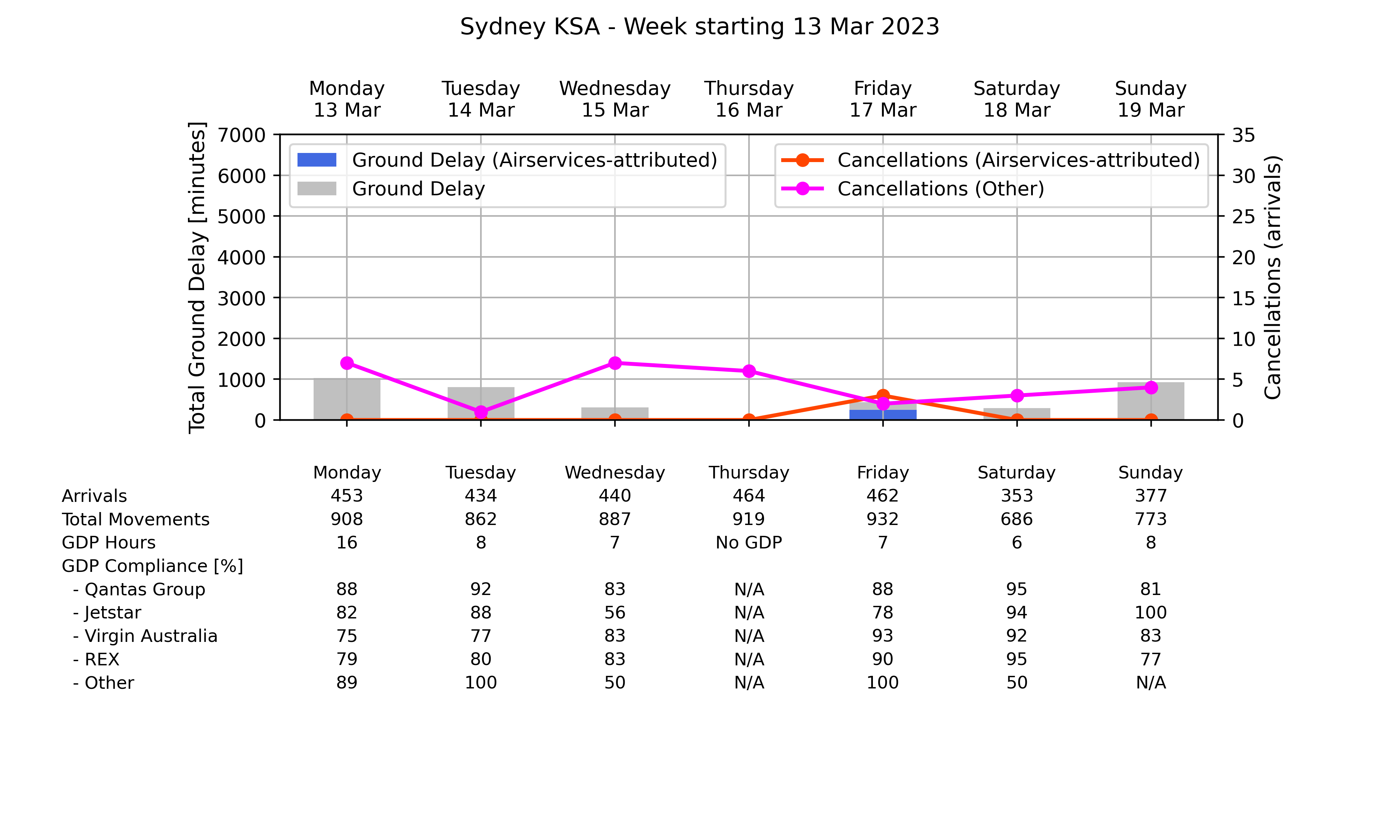 Week starting 06 March 2023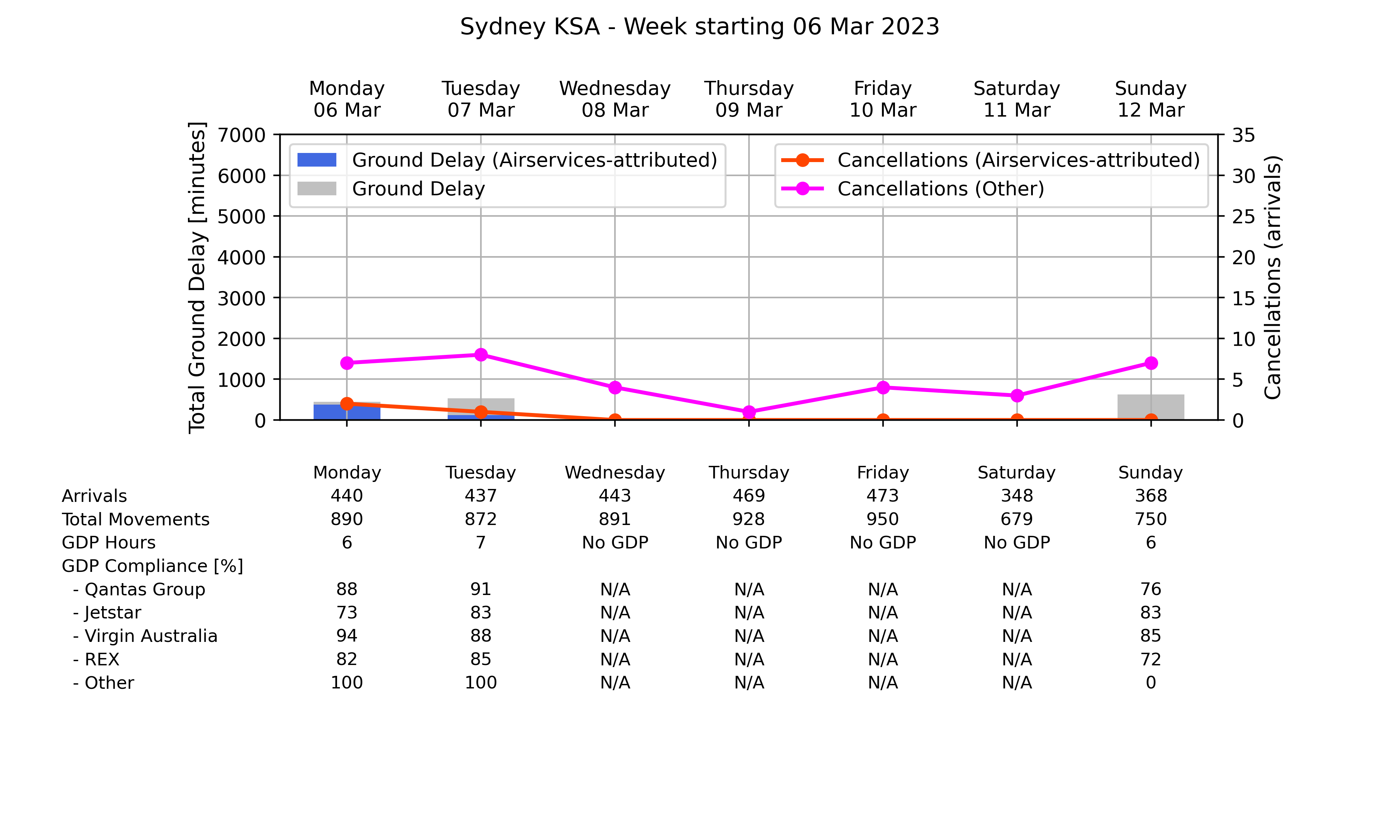 Week starting 27 February 2023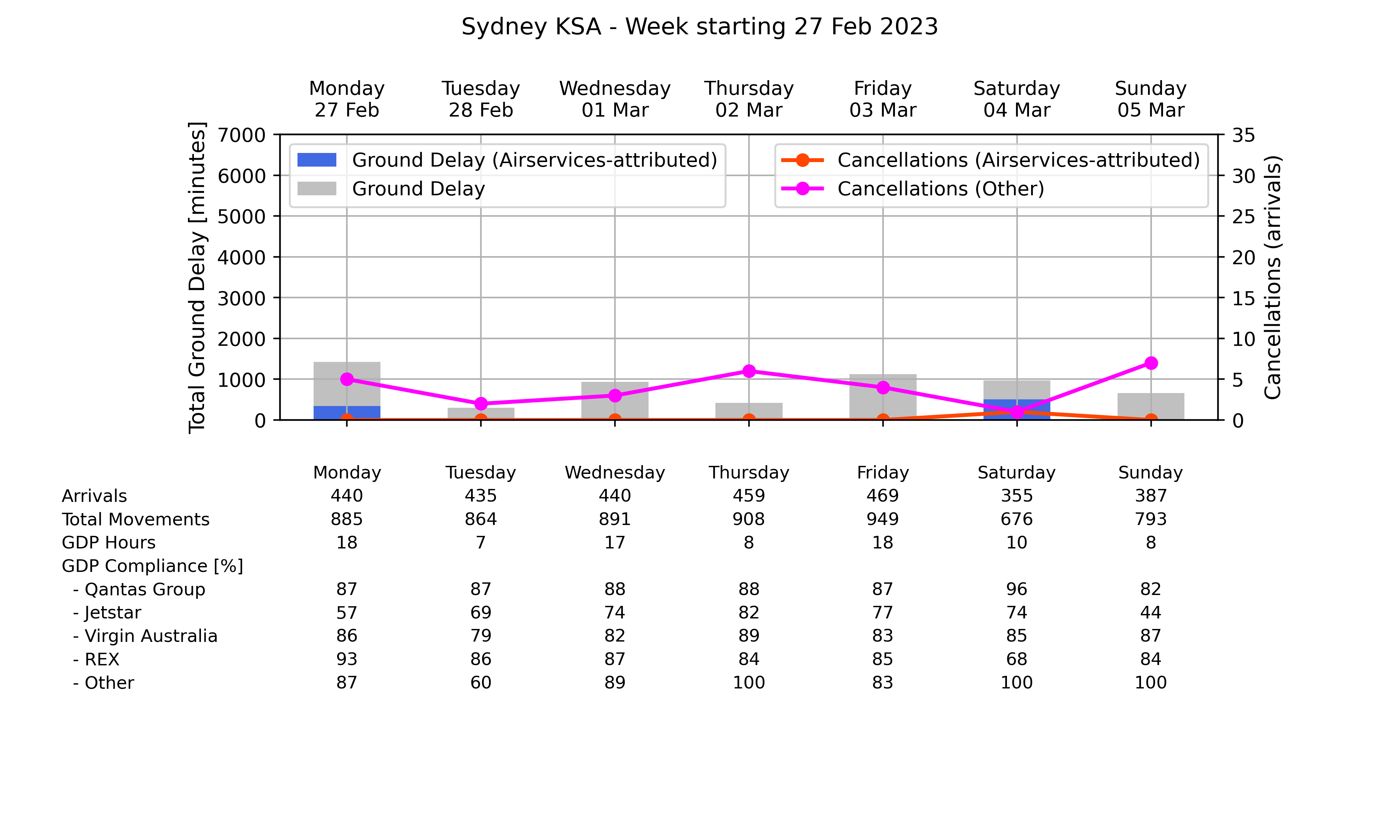 Week starting 20 February 2023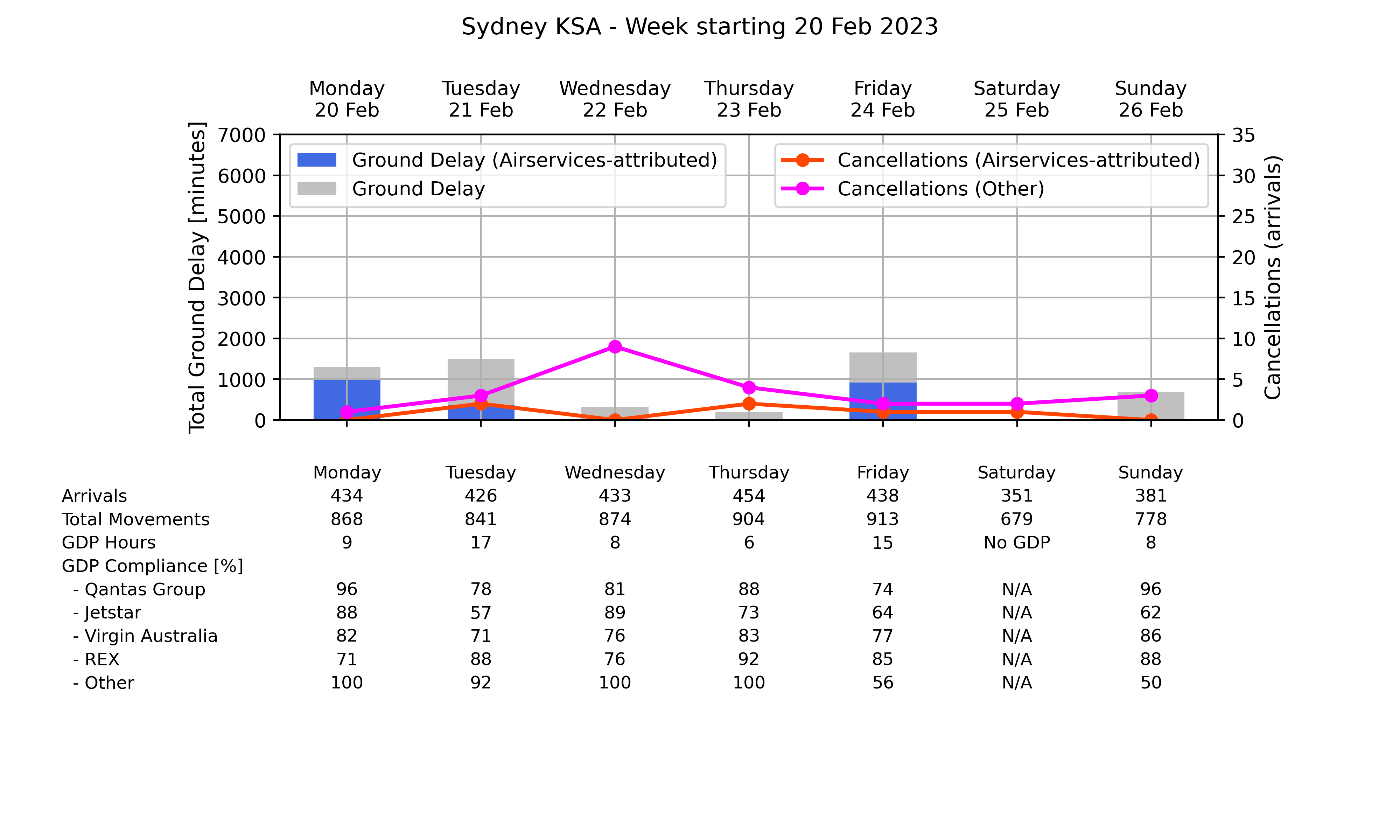 Week starting 13 February 2023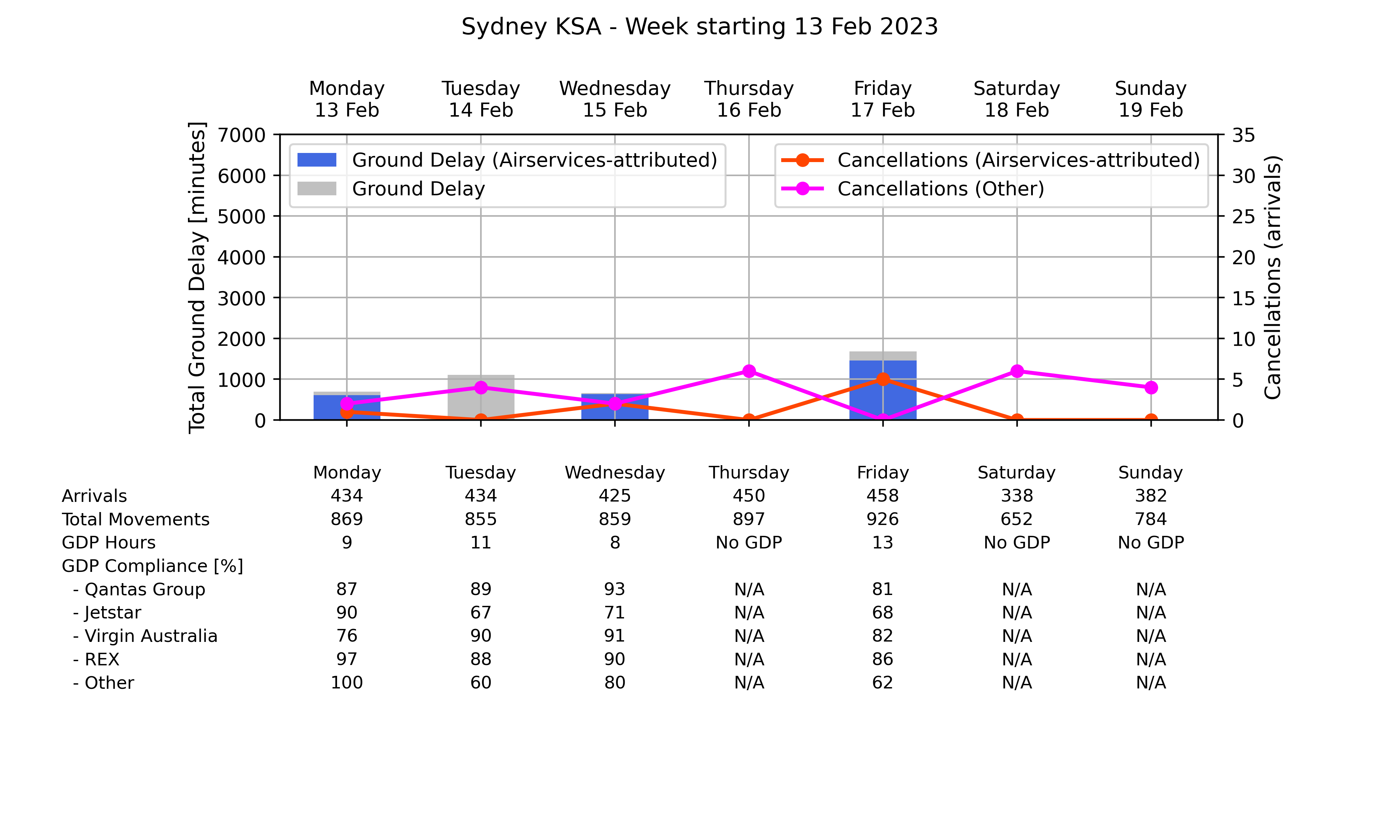 Week starting 06 February 2023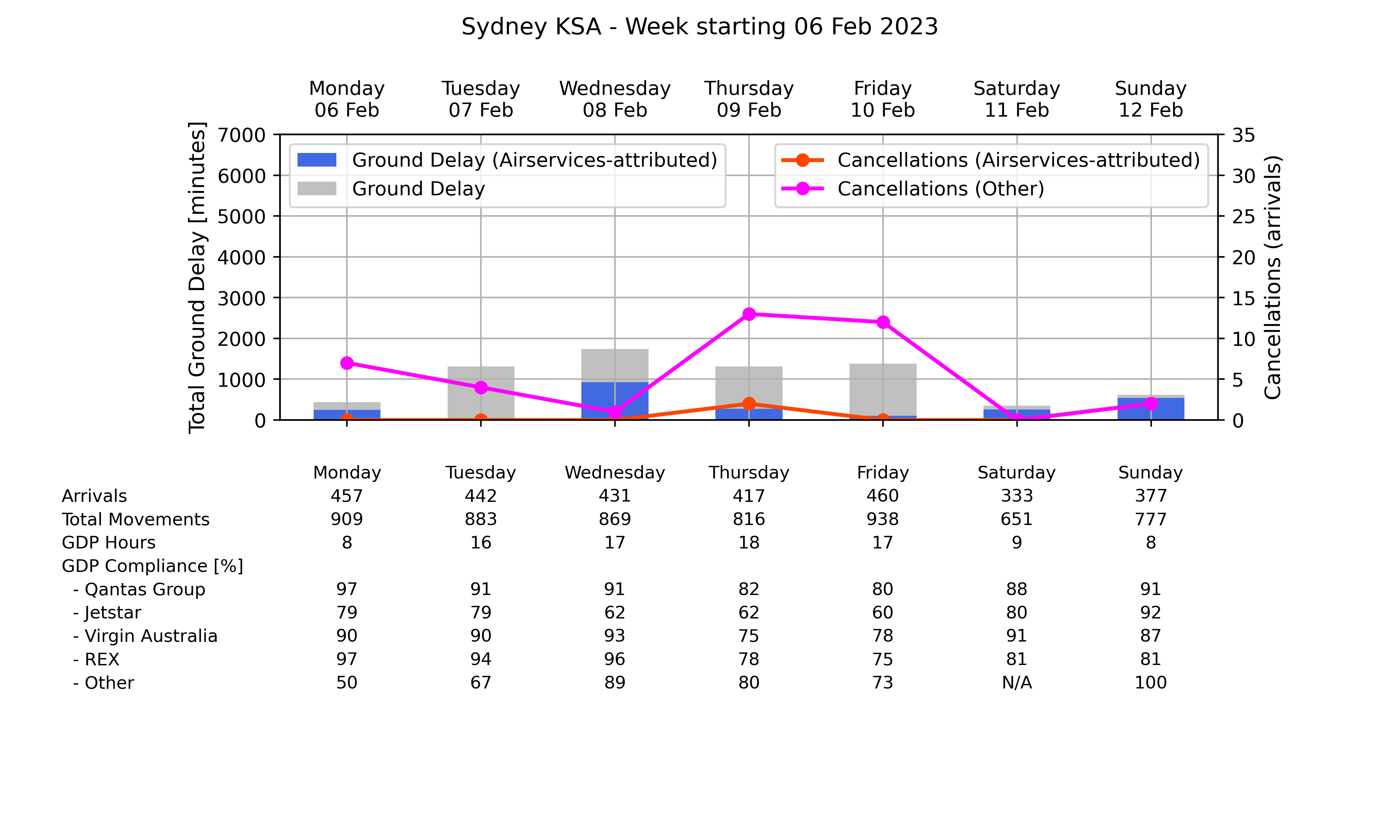 Week starting 30 January 2023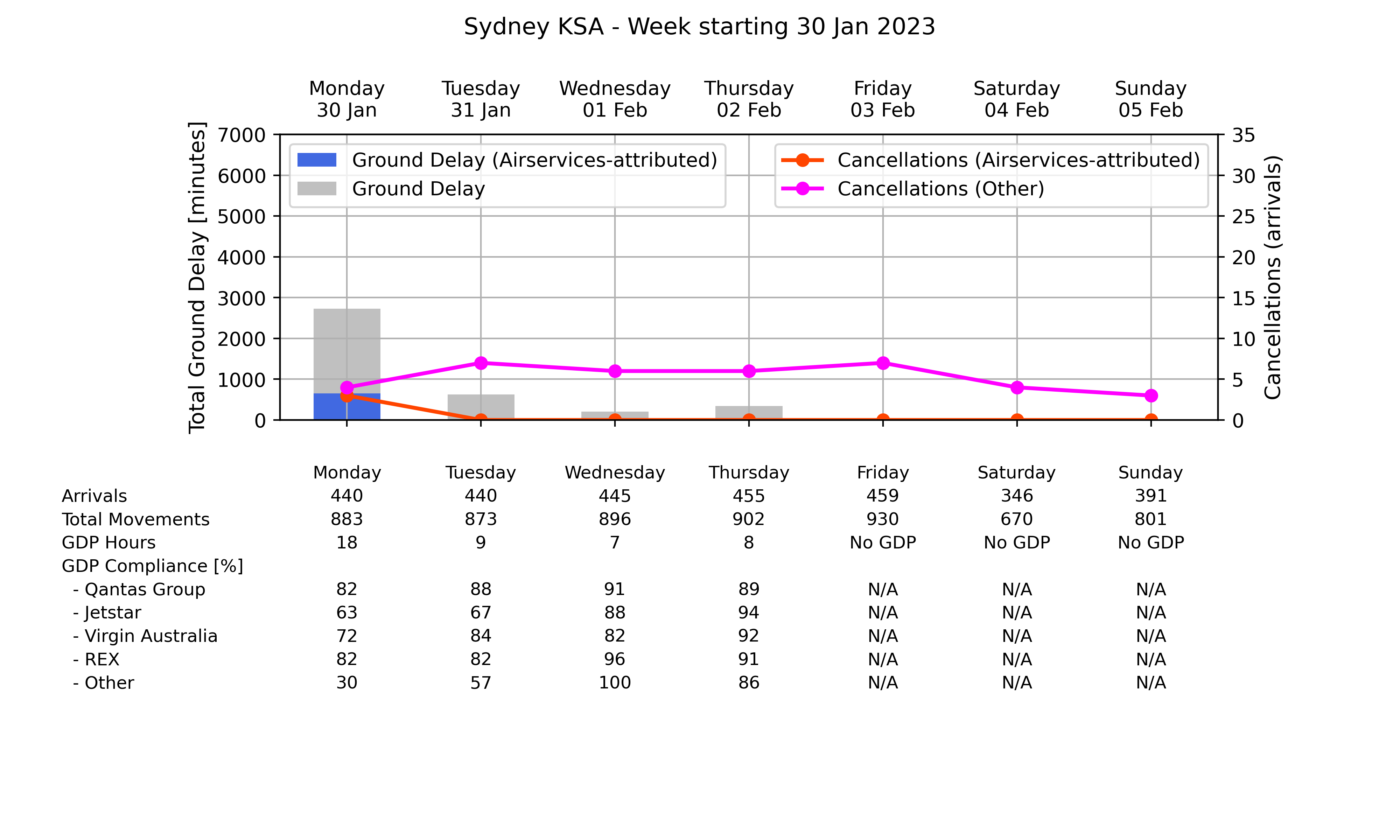 Week starting 23 January 2023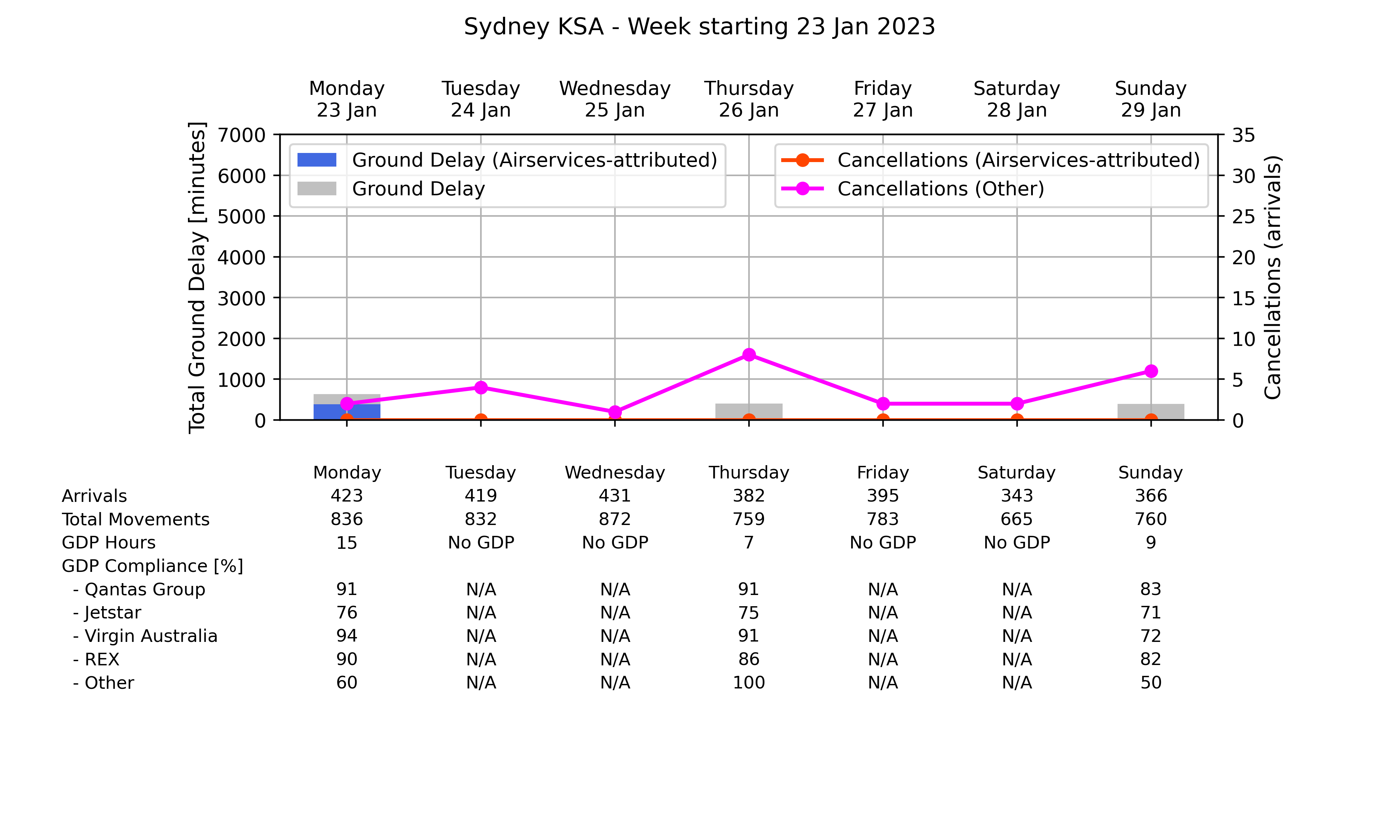 Week starting 16 January 2023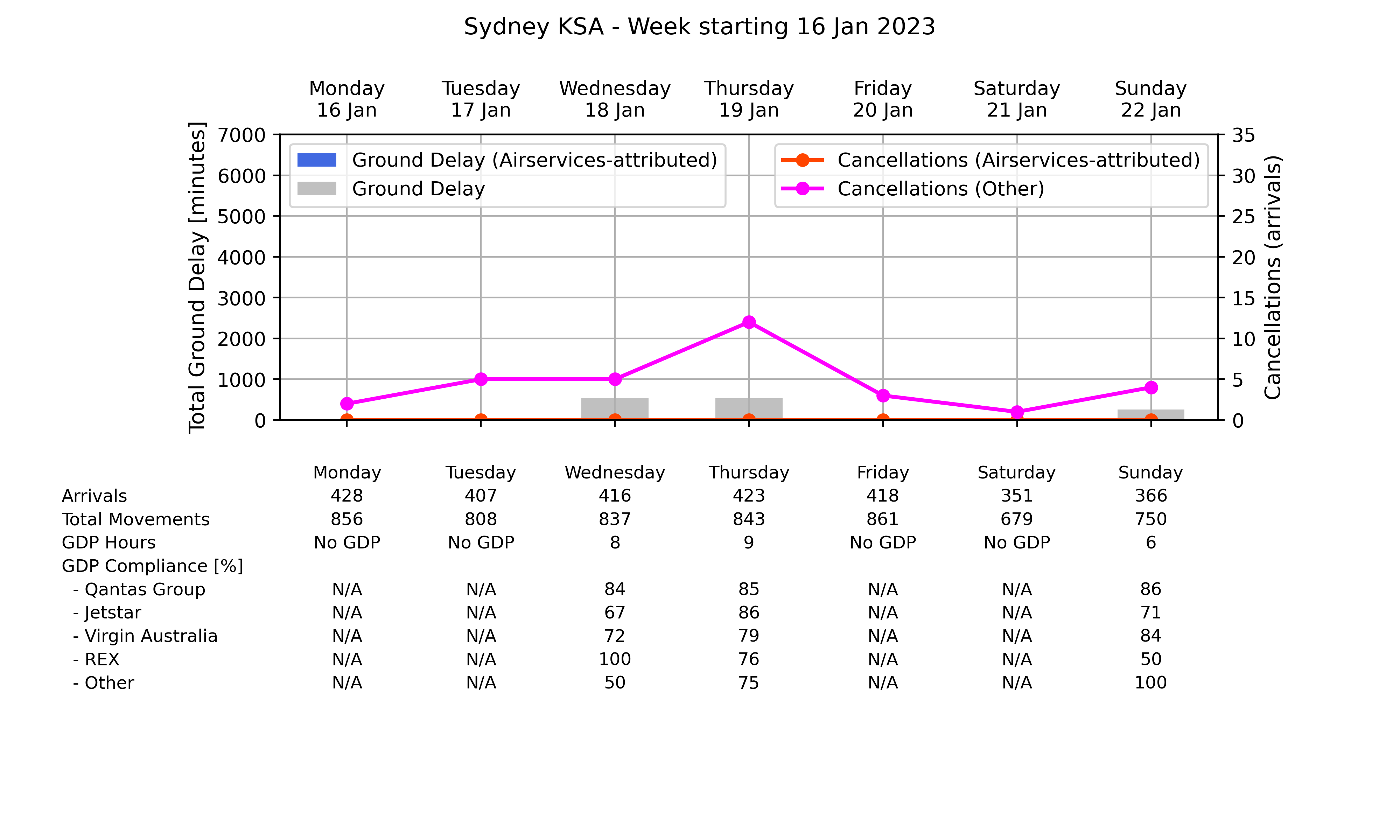 Week starting 09 January 2023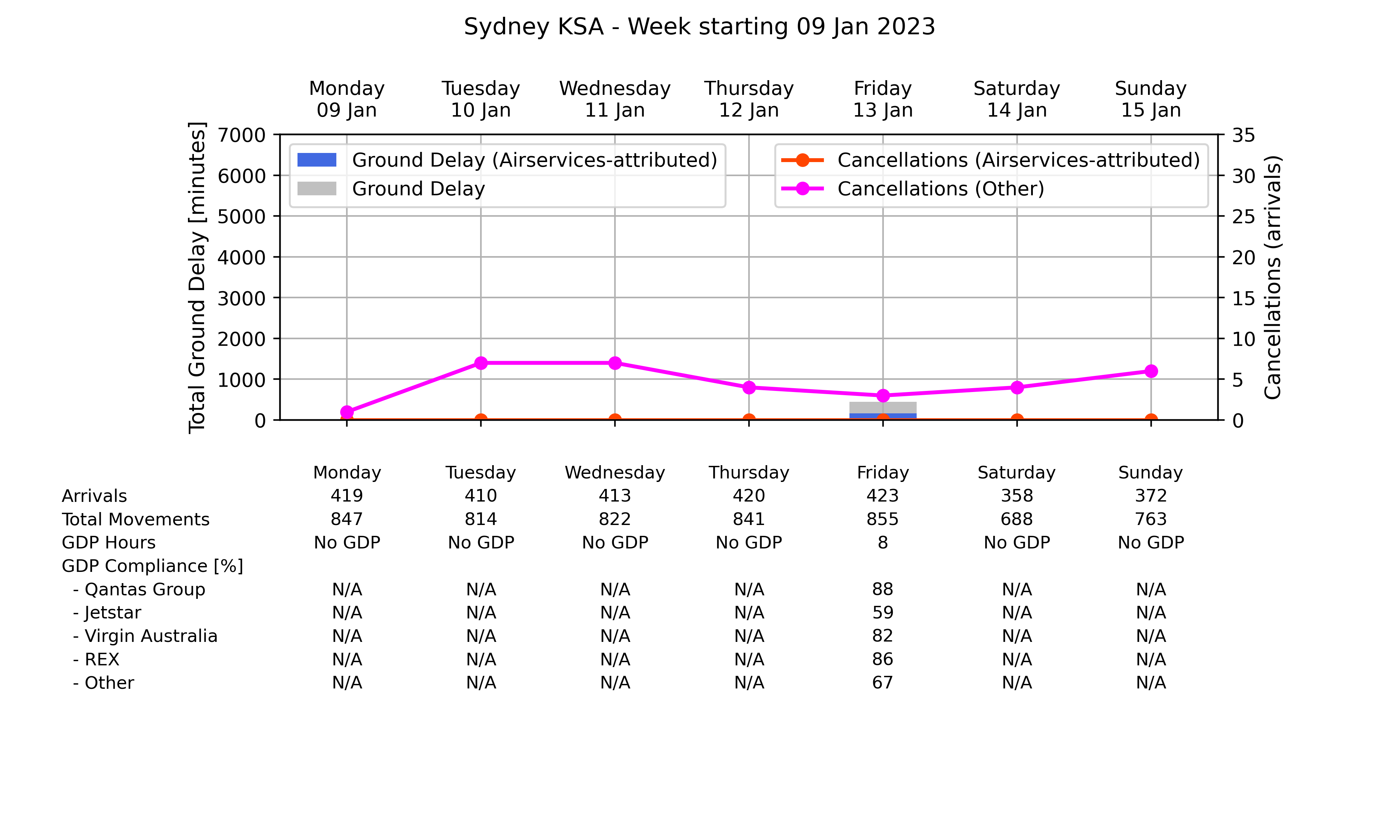 Week starting 02 January 2023