You can lodge a complaint, comment, feedback or make an enquiry:
using our online form. To access the online complaint form from a hand-held device (for example, a smart phone), hold down on the link and select the option to open the form in a new page
directly via WebTrak
by telephoning 1800 802 584 (freecall). The hotline is staffed Monday to Friday, excluding public holidays, from 9 am-5 pm Sydney time
by mail, Noise Complaints and Information Service, PO Box 211, Mascot NSW 1460
A Complaint Specialist will review your submission and determine the appropriate response and/or action. We will contact you within 21 days if you have:
asked a relevant question, or
raised a noise issue to which we can reasonably respond.
If you have contacted us previously and received a response, we may not respond further if there is not additional information that we can reasonably provide.
Interpreter assistance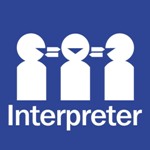 If you require assistance in the interpretation of Airservices information or you require interpreter assistance in making a complaint or enquiry, please contact the Telephone Interpreter Service (TIS) on 131 450.
TIS provides immediate access to a telephone interpreter and is a 24-hour, seven-day-a-week service.  This is a free service and offers many different languages including:
Arabic
Bosnian
Cantonese
Croatian
Greek
Italian
Japanese
Korean
Khmer
Mandarin
Persian
Russian
Serbian
Spanish
Somali
Turkish
Vietnamese.
Aircraft Noise Ombudsman
The Aircraft Noise Ombudsman conducts independent administrative reviews of Airservices management of aircraft noise-related activities, including the handling of complaints or enquiries made to Airservices about aircraft noise, community consultation processes related to aircraft noise and the presentation and distribution of aircraft noise-related information.