Noise Complaints and Information Service (NCIS)
Airservices is responsible for managing complaints and enquiries about aircraft noise and operations through our Noise Complaints and Information Service (NCIS). This service is the Australian aviation industry's main interface on aircraft noise and related issues for the community.
Complaints and enquiries help identify issues of concern and possible opportunities for improvements.
If you have a complaint that does not relate to aircraft noise, visit the Australian Government's Aviation Complaints information resource website to find the right place to raise your query.
How to make a complaint
Please read about our complaint process below before contacting us.
You can lodge a complaint, comment, feedback or make an enquiry by:
using our online form. To access the online complaint form from a hand-held device (for example, a smart phone), hold down on the link and select the option to open the form in a new page
using WebTrak
telephoning 1800 802 584 (freecall). The phone service is staffed Monday to Friday, excluding public holidays, from 9 am-5 pm Sydney time
post to: Noise Complaints and Information Service, PO Box 211, Mascot NSW 1460
If you call our phone service and all our Complaint Specialists are busy, you can choose to leave a voicemail message.
On occasion the NCIS will close for short periods for staff training, briefings or meetings. During these times you can leave a voicemail message or you may prefer to use one of the other contact methods. If a closure will extend beyond a few hours this will be announced in the News section of the Aircraft Noise page.
Interpreter assistance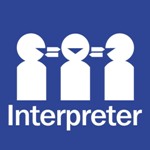 If you require assistance in the interpretation of Airservices information or you require interpreter assistance in contacting us, please contact the Telephone Interpreter Service (TIS) on 131 450.
TIS is a free service that provides immediate access to a telephone interpreter in many different languages. More information is available from the TIS website.
The complaint process
You can contact the NCIS by phone, our online form, WebTrak, or by post. An interpreter service is available. Please read this information about the process first before proceeding.
When you contact us, we ask that you provide us with your contact details and a clear explanation about your issue. You may choose to remain anonymous, however if so we will be unable to respond to your concerns.
What happens after I complain?
When we receive your submission a Complaint Specialist will review it and determine the appropriate response. We will contact you within 21 days if you have:
asked a relevant question, or
raised a noise issue to which we can reasonably respond.
If you have contacted us previously and received a response, we may not respond further if there is not additional information that we can reasonably provide.
We will respond to you in writing wherever possible. This is because aviation can be complex. In our experience, the information we need to provide to you is best explained in writing. If you contact us by phone generally we will not try to answer your questions on the spot. We will investigate and research your concerns and then write to you with our findings. If you have further questions after reading our response we will be happy to discuss these with you.
If you are not satisfied with the response you receive you may ask for your complaint to be escalated to the next level for a review.
For each issue you raise with us we create a case with a case number. If you contact us again about the same issue we add a note onto that case. We do not create a new case. This is because we consider all submissions about the same issue to be the one complaint.
If we cannot identify any way to solve your problem we will be clear and honest with you about this and we will explain the reasons why. Once we have done so, and have provided you with all relevant information, we may advise you that we would not expect to respond to you again on that issue.
How often do I need to contact you?
You only need to contact us once to have your complaint seriously considered. Contacting us more than once does not increase the likelihood that something can be done to solve your problem. We have access to aircraft movement data for all the major and secondary airports, so there is no need to advise us every time you are affected by air traffic.
When we analyse and report on complaint trends, we focus on the number of complainants and the issues they raise. The number of times individuals contact us about the same issue is not reported internally or externally. If we did, this would present a skewed picture of the level of community concern about the issue.
Do you investigate my issue?
We investigate issues that are raised with us. If we find some way that a change could be made to give a better noise outcome to residents, the NCIS will submit that for further, more detailed investigation.
In considering any change, first of all we must have regard to safety – any change that could compromise safety cannot be progressed. Managing aircraft in a regular way and minimising complexities are central tenets of safety. We also consider the efficient operations of the airport and whether there would be an overall noise improvement for the community. We do not generally consider that moving noise from one part of the community to another is a noise improvement, unless the population affected is significantly smaller. In considering this we have to have regard to the entire flight path and the fact that moving it at one point may result in adverse effects many kilometres away. Unfortunately, the reality is that it is very difficult to identify flight path changes in metropolitan areas that can be made without moving the noise, or compromising safety or efficiency.

How do you report on complaints?
Airservices produces quarterly reports that include discussion of issues raised by complainants. Reports for Adelaide, Brisbane, Cairns, Canberra, Gold Coast, Melbourne, Perth and Sydney Airports are currently available. These reports also discuss investigations that have been carried out and other information such as runway and flight path use and noise monitoring data. This information can be accessed via the relevant airport page from the menu at left.
We also provide monthly reports to major airports and to some secondary airports about the number of complainants from each suburb and the issues they raised. We report to airports so that airport management is informed about community concerns, and not because we think that airports can take any action to solve these issues. In our reports to airports we include the issues that have been raised, how many people have raised each issue, and what suburb those complainants come from.

Aircraft Noise Ombudsman
The Aircraft Noise Ombudsman conducts independent administrative reviews of Airservices management of aircraft noise-related activities, including the handling of complaints or enquiries made to Airservices about aircraft noise, community consultation processes related to aircraft noise and the presentation and distribution of aircraft noise-related information.