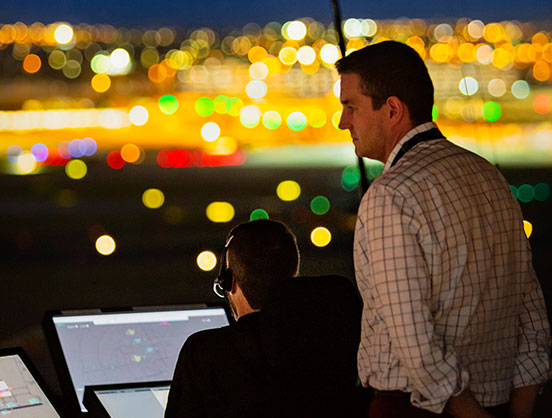 Connect to a brilliant future with Airservices
If you've graduated from university within the last two years we can offer you the chance to take a significant step forward in your chosen field. At Airservices you'll find yourself connecting with some of the best people in the industry, providing you with opportunities to learn, develop and grow. Better still, you'll work in an exciting, ever-evolving environment that will challenge and reward you while offering truly meaningful work.

My best experience was having the opportunity to move around and gain exposure to different areas of the organisation. I have enjoyed meeting and working with great people who have been supportive and go out of their way to make sure I have a great experience.
Liliane Ho
Airservices graduate program
During the year-long program, you'll gain a broad understanding of the business thanks to four rotations to different areas of the business throughout your first year.
Rotations consist of approximately three to four months in a given role, and offer the chance to gain exposure to multiple areas of the organisation before commencing in your permanent position. Rotations are organised on a preference basis and at the end of each rotation we will ask your preferences for your next rotation.
Before you commence each rotation you will know where you are going and who you are reporting to, and you will also have an outline of your work plan. We aim to provide you with placements that complement your skills as well as allowing you to contribute to the business.
As part of our graduate program you'll enjoy:
A dedicated mentor in your field
comprehensive training both formal and on the job
excellent employee benefits including discounted health care and gym memberships
exposure to various aspects of our diverse and interesting organisation
After completing your graduate year, you will transition to your ongoing position. You will receive further information about this in your letter of offer at the time the recruitment and selection process is completed.
Training and professional development
Airservices graduate program
This is no ordinary opportunity so we look for graduates who are equally extra-ordinary, dedicated and passionate about working for a unique organisation that ensures the safety of the flying public.
You will need to have completed a degree in the last two years with solid academic results in one of the nominated fields indicated in the job information.
You'll also need to be an Australian or New Zealand citizen or Australian permanent resident.
Application form, completed online and including a resume and all relevant documents
Online assessment
Telephone interview
Assessment Centre
Referee checks
Pre-employment medical and security checks

I have found the graduate program to be a very enjoyable and valuable experience. Through my rotations I was able to develop different skills and gain knowledge of other business areas which has proved to be invaluable since completing the program.
Amy Wood
Connect with talented people and one-of-a-kind opportunities. Browse our available positions for ongoing training, excellent career development, competitive remuneration and work that's truly meaningful.