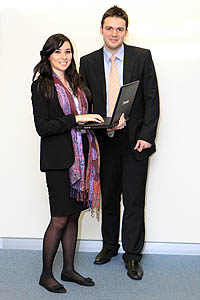 If selected, you will:
be rewarded by a competitive remuneration and benefits package
gain a broad understanding of the operations of the organisation, thanks to four rotations to different areas of the business throughout your first year
receive extensive opportunities to develop your talents and learn and grow
meet with senior managers across the business
tour a tower, airport fire station and Facilities Management Services in your location
undertake introductory and ongoing training.
Training and professional development
Training is delivered both on-the-job and through courses. It includes projects, workshops, site visits, and guest speakers. We also have other training programs on offer, as well as on-the-job coaching to encourage skill development and knowledge transfer.
Mentoring
Our mentoring program will provide you with insight into available career options as well as help you establish networks. Your mentor will support you throughout your graduate year and will play a highly important role in getting you settled and set up for success in the organisation.
Employee Assistance Program
The work we do is demanding. So should you ever face any problems we offer free confidential professional counselling for work, personal and family issues. Better still, the program covers all employees and their immediate families.
Personal leave
In addition to four weeks paid recreation leave, you'll receive a personal leave entitlement which offers up to 18 days paid personal leave each year. This is provided should you need to recover from an illness or injury or to care for an immediate family or household member, or even to move house.
Health and well-being
You'll be eligible to join the Airservices Corporate Health Cover Plan, which provides discounted cover and an online health and well-being program. Airservices also hosts onsite gyms at our larger facilities, and offers sports and social club facilities at locations across Australia.