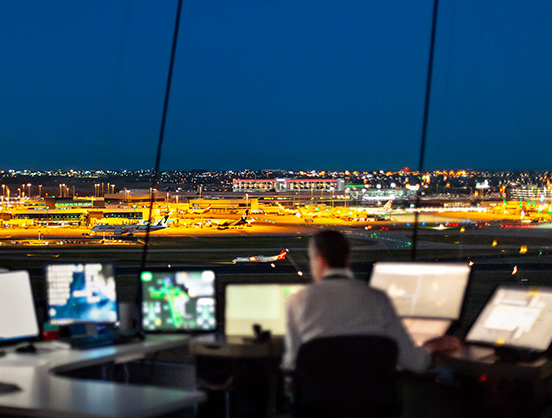 Airservices has a fixed-asset base of 1079 buildings, at 684 sites spread around Australia. This includes two major centres in Melbourne and Brisbane, and Aviation Rescue Fire Fighting Stations at 26 airports. We partner with Australian airports, domestic & international carriers along with Emergency Services.
The future of air traffic management
A partnership program with the Department of Defence, the OneSKY Australia program is an innovative example of next-generation technology in the aviation sector, delivering an advanced integrated air traffic management system. It was developed to enhance the efficiency and security of air services, and support future air traffic growth.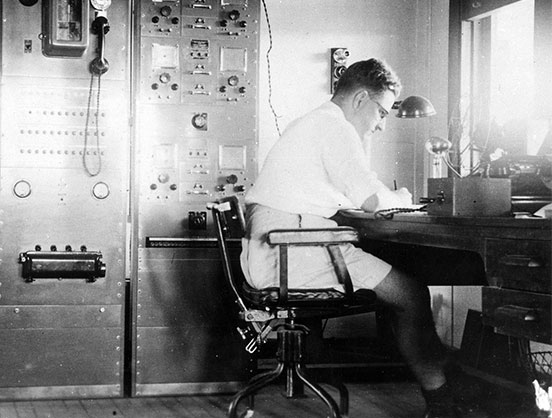 Airservices recognises its responsibility to protect the value of Australia's natural and cultural heritage in sites under its ownership and control, in keeping with its existing environmental commitments. Read further aboout our partnerships and who we support within the Aviation History industry.
With the world of aviation
We work collaboratively with key industry bodies and associations to ensure our services remain world-leading and customer-centric.
In Australia, we work closely with other government organisations such as the Department of Infrastructure, Transport, Regional Development and Communications, the Civil Aviation Safety Authority, the Australian Transport Safety Bureau and the Australian Maritime Safety Authority.
We also work with the International Civil Aviation Organization (ICAO) to share information and advances in aviation technology and to maintain global aviation safety standards.