Trainee air traffic controllers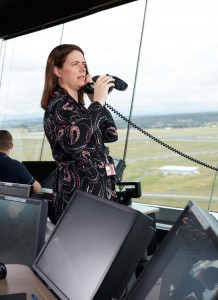 Our air traffic control in training program provides an excellent opportunity for candidates who have no previous air traffic control experience.
If selected as a trainee, and when your employment commences, you will receive world class training, leading to the AVI50115 Diploma of Aviation (Air Traffic Control).
You will be paid while you train and, upon successful completion of your training, you will enjoy a guaranteed career with excellent working conditions and competitive rewards and benefits.
In order to perform this critical role in the aviation industry, you will need to demonstrate:
good spatial awareness and strong mathematical skills
excellent communication skills
the ability to work well under pressure and make quick, accurate decisions
enjoy taking charge and being accountable for your actions and decisions
be willing to do shift work 24/7, 365 days of the year
meet medical and security clearance requirements.
Eligibility
To be eligible to apply, you will need to meet BOTH the Residency and Educational eligibility requirements.
Residency requirements
You must:
be at least 18 years of age
be an Australian or New Zealand Citizen, or an Australian Permanent Resident.
Educational requirements
You must be able to provide evidence that you have obtained ONE of the following requirements at an Australian institution in the past 10 years:
a Year 12 Certificate with a score enabling entrance to university
a completed Tertiary Diploma
a completed Degree
a current Commercial Pilot Licence or Private Pilot Licence.
International qualifications will need to be assessed by an appropriate authority as equivalent to one of the above criteria.
Recruitment process
While every effort is made to keep the recruitment process as short as possible, please understand that the process to appoint trainee air traffic controllers is thorough and will take some months to complete.
The steps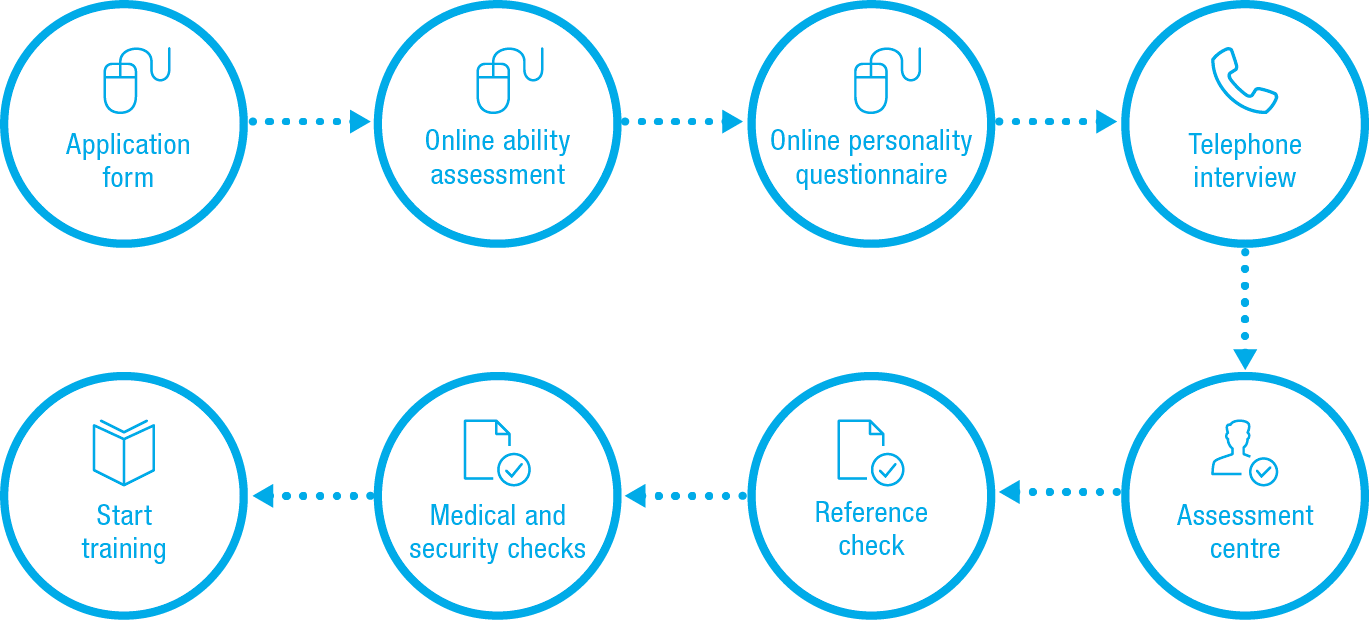 1. Online application form. During the application process you can nominate your preferred stream (en route, terminal or tower) and location. Make sure that you have all correct documentation at the time you submit your application.
2. Online ability assessments. The ability assessments are completed online at home. The assessments to be completed are verbal reasoning, numerical reasoning, numerical calculations, a checking test and a spatial test.
3. Occupational Personality Questionnaire (OPQ). The OPQ is a self-rating assessment which provides information about your working style and preferences.
4. Telephone interview. A 15-20 minute behavioural-based telephone interview explores your understanding of the role, and your motivation for applying.
5. Assessment Centre. This full-day Assessment Centre has been designed to further assess your suitability to the trainee air traffic controller role. It includes a behavioural interview, group exercise, simulation exercise and further computer-based testing.
6. Reference check. You will be asked to provide details of two recent supervisors or managers. We will notify you before contacting any referees.
7. Pre-employment medical and security checks. If you are successful in completing the recruitment process you will be required to satisfy the requirements for medical and security checks.
You can only apply for this position twice, so if your first application is unsuccessful, you can only apply one more time. Once your application is submitted it will be counted as one attempt.

Training
You will undergo training to become an air traffic controller at Airservices training facilities in Melbourne. Training delivery is face-to-face and consists of theory and practical components, with practical training undertaken in air traffic control simulators.
During training you will work towards the AVI50115 Diploma of Aviation (Air Traffic Control).
This is a nationally recognised qualification, developed specifically for the Australian aviation industry.
You must be able to relocate to Melbourne for your training, although on occasion we may offer a course in Brisbane.
The training program varies from approximately 11 to 14 months for the en route (area) course. On-the-job training times can also vary.
On successful completion of the AVI50115 Diploma of Aviation (Air Traffic Control), you undergo on-the-job workplace training. This is the final phase of your training and will enable you to obtain an air traffic control licence.
Locations
If you are selected for en route (area) training you will be based in our Melbourne or Brisbane centre after your training. We will attempt to accommodate the preference you indicated when you applied.
If you are selected for tower (aerodrome) you could be posted to any of our control towers for final field training and ongoing employment. Where possible, we will attempt to accommodate your preference. As a trainee tower controller you are expected to be flexible regarding location, and may be posted to any of the tower locations. Notification of final posting location will occur towards the completion of the training course.
Relocating to Melbourne
If you need to relocate for your training, Airservices may provide limited assistance to you. Assistance will generally be limited to a maximum of seven days short term accommodation assistance (room only) and airfare to your training location.
Salary (as at 1 June 2015)
While a trainee controller you will earn $47 504
During final field training you will earn $71 257
Upon initial air traffic control rating you will earn $96 988
Further information can be obtained by emailing avrecruit@airservicesaustralia.com